Weak response to assault claim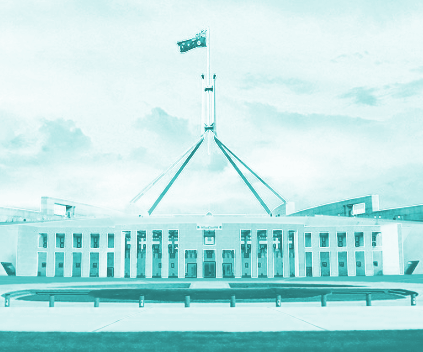 A former Morrison government adviser says her bosses dismissed her sexual assault.
Brittany Higgins, a former adviser to two cabinet ministers, has aired damning claims after she was allegedly raped by a colleague in a minister's office in Parliament House .
Ms Higgins says she was sexually assaulted in March 2019 in Defence Minister Linda Reynolds' office, after having returned to Parliament House with a colleague following a function.
She says she fell asleep on a couch in the minister's office and awoke to find the colleague assaulting her, refusing to stop when she repeatedly told him to.
Beyond the incident itself, Ms Higgins says Senator Reynolds and the minister's acting chief of staff failed to support her or believe her claims.
In a particularly disturbing point, Senator Reynolds and the acting chief of staff actually set up a meeting with Ms Higgins in the very same office where the alleged rape occurred.
"It became a topic that was really hard to raise with her and she was sort of my only point of contact in terms of HR or anything, my only person I could go to," Ms Higgins said of the acting chief of staff.
"The minister clearly didn't want to hear about it anymore.
"And it was dismissed, it was played down and it was made to feel like it was my problem."
Senator Reynolds told Parliament on Monday that Ms Higgins has the "right to make a formal complaint to the Australian Federal Police should she choose to do so".
Ms Higgins says she felt pushed to protect her job and career by not pursuing the complaint. However, reports say she now plans to proceed with the police investigation.
Prime Minister Scott Morrison has announced his department's deputy secretary, Stephanie Foster, will lead a review of the parliamentary complaints process. He has also appointed Liberal backbencher Celia Hammond to review cultural problems in the treatment of women.
Mr Morrison says he was told to take the matter more seriously by his wife, Jenny.
"She said to me: 'You have to think about this as a father first. What would you want to happen if it were our girls?'," said Mr Morrison.
"Jenny has a way of clarifying things. Always has. And so as I've reflected on that overnight, and listened to Brittany and what she had to say, there are a couple of things here we need to address. The first of those is it shatters me that still, in this day and age, that a young woman can find herself in the vulnerable situation that she was in. Not her doing."
The Department of Parliamentary Services says it has undertaken "extensive consultation" with the AFP on the matter.
"The relevant security camera footage relating to this incident was viewed by the Australian Federal Police in April 2019 and has been stored on an ongoing basis at the direction of the Presiding Officers and with the agreement of the AFP for their access as required for any investigation," a DPS spokesperson told reporters this week.
Ms Higgins said that even though others had seen the CCTV footage, her request to see it was denied.
"It really hurt. It felt like a betrayal for them to withhold this one really small thing they needed for myself to process to move on or just to understand what had happened to me," she said.
"It really upset me."
Former Liberal adviser Dhanya Mani has previously spoken out about her own sexual assault by a fellow party member, and says such claims are usually met with the same type of response.
Ms Mani says that women who speak publicly about their experience typically receive a "tokenistic response", then the government rides out the wave of scandal and nothing changes.
"If processes existed that worked, these things wouldn't happen and we wouldn't be in a position where we feel that we've got no option left but to leave and then try and advocate so that women don't have to go through the same thing," she said.
"All that happens time and time again is that the woman's career is collateral damage and falls apart and she needs to leave with enduring mental health issues ... before she's able to do anything about it or say anything."
If this article causes distress, help is available via the National Sexual Assault, Domestic and Family Violence Counselling Service on 1800RESPECT (1800 737 732), Lifeline 131 114, or Beyond Blue 1300 224 636. For help in a crisis call 000.