WA mines playing major role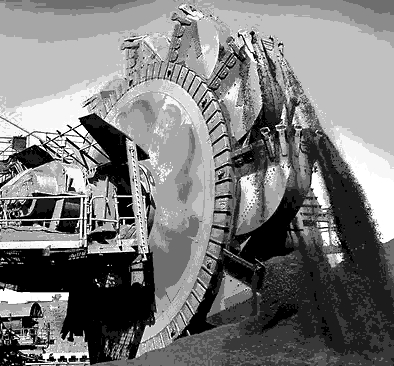 Experts say WA's decision to keep mines open is helping prop up Australia's economy.
Some WA mine workers are now flying into mine sites in WA's north-west for up to six weeks at a time.
The longer swings are an attempt to minimise people movement and prevent the spread of COVID-19.
Federal Treasury Secretary Stephen Kennedy has praised West Australia's decision to keep workers flying in and out of mine sites.
"Western Australia … deemed mining an essential service in the sense in which they were imposing their restrictions," he told a Senate committee late last month.
"These were important, carefully calibrated decisions.
"As long as the health risks are well managed in what's a reasonably low employment environment, that's a very important economic flow."
Analyst Philip Kirchlechner from Iron Ore Research says it was a vital move.
"By keeping the mines open … Western Australia is supporting the whole country," he has told the ABC.
"Iron ore miners are paying company tax which goes to the Federal Government, so it's all the Australian people [who] benefit from the taxes the mining companies pay."
China has continued buying iron ore from Australia during the COVID-19 pandemic, which two major competitors, Brazil and South Africa, are not operating as normal.
Brazil was close to reopening two mines that were forced to close because of a deadly dam collapse, but then COVID-19 hit.
"Because of the virus, the restart of those mines has been delayed," Mr Kirchlechner said.
"South Africa and also India have put in stoppages, they have put in place lockdowns for the whole country, so South Africa's iron ore production has been affected and its guidance has been reduced about 50 per cent."
WA Treasurer Ben Wyatt says keeping mines open was a big call.
"It was an incredible time, one of those things that I think I'll look back for the rest of my life," Mr Wyatt said.
"Because as the coronavirus was coming at us and our numbers were, you know, something like 20 a day … you got a real sense of fear in the community … how far we were going to have to put the brakes on everything to get the virus under control … and I think we got that right."
Mr Wyatt said the crisis shows how important WA's mining sector is.
"I think Australians now really understand what Western Australia has been talking about for such a long period of time — that is, we have a world-class mining sector," he said.
"The fact we've been able to keep it operating during this time has not only protected the Western Australian economy, but has underwritten the Australian economy.
"I know Josh Frydenberg, the Commonwealth Treasurer, every day will be waking up and thanking Western Australia's mining sector."