Court rules on Qantas jobs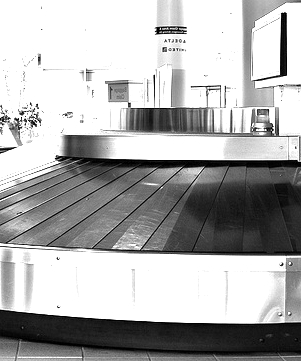 Qantas' outsourcing of baggage handlers has been ruled "unlawful", but workers are not likely to get their jobs back.
Qantas moved to outsource 2,000 of its baggage handlers, cleaning, and other airport staff in August 2020, but was met with a successful Transport Workers' Union (TWU) challenge under the Fair Work Act's adverse action laws.
The Federal Court ruled that the airline outsourced the roles partly because of a prohibited reason - to prevent workers taking protected action.
This was because the workers were preparing to collectively bargain for a new agreement in 2021.
The full court has now rejected Qantas' arguments on appeal after it tried to claim that preventing staff from striking was no more than a consideration in its decision, rather than a substantive and operative reason.
However, the judges also rejected the Transport Workers Union's (TWU) cross-appeal that workers should be reinstated.
Qantas is now exposed to undetermined penalties and compensation orders that are likely to reduce the $100 million a year in staff costs it saves from the outsourcing.
The TWU has called on the Qantas board to sack chief executive Alan Joyce and domestic boss Andrew David, who made the decision to outsource.
The court is set to consider compensation for lost income and civil penalties against Qantas in a separate hearing.