BOM sued over balloon crash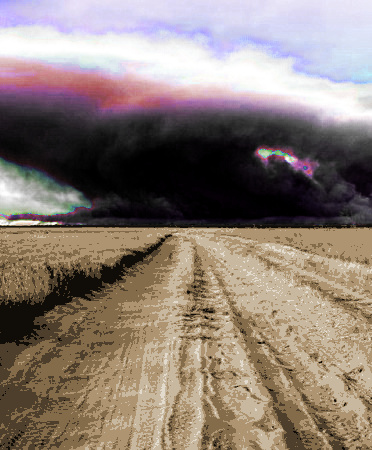 Legal action is being taken over a serious balloon incident in Victoria.
In 2018, eleven passengers were injured when a hot air balloon operated by Go Wild Ballooning made a hard landing in the Yarra Valley.
The balloon pilot was forced into an emergency landing after a sudden wind change caused the balloon to shift course, sending it toward powerlines.
A report by the Australian Transport Safety Bureau (ATSB) found that the passengers did not receive an effective safety briefing before the flight. This meant some were confused when they were told to adopt the emergency landing position, potentially contributing to the severity of some injuries, investigators found.
Several passengers have since taken legal action against Go Wild Ballooning in the Victorian Supreme Court, seeking damages for injuries sustained in the crash.
But now, Go Wild Ballooning is poised to take legal action against the Bureau of Meteorology (BOM) over an incorrect weather forecast.
The pilot had checked the weather bureau's automated phone weather service before takeoff. The service should have warned him about the coming wind change, but the ATSB review found there had been a procedural error by a meteorologist. That error meant that the pilot was in fact listening to an earlier weather, which had been mistakenly uploaded a second time.
Go Wild has filed its own claim in the Supreme Court against the Commonwealth of Australia, seeking to make the federal government liable for damages.
Go Wild is also seeking indemnity from the costs of defending the action in court.
"The BOM breached its duty of care to hot air balloon operators and the plaintiff, Go Wild, by
uploading the incorrect recording instead of the correct recording to its automated phone briefing service for the morning of February 8, 2018," the writ states.
"Had the correct recording been uploaded by the BOM on the morning of February 8, 2018 (which indicated that a significant wind change could be expected), the flight carrying the passengers would not have launched and any injuries or damage sustained by the passengers arising from the incident would not have occurred.
"In the circumstances the BOM acted negligently."
Reports say that the writ has not been served yet, and is dependent on the passengers' claims.
The weather bureau has since changed its procedures so that the briefings made by forecasters are automatically uploaded to the telephone weather service.
Go Wild has also introduced new safety processes, and now requires passengers demonstrate the emergency landing position after they board the aircraft.