Aged care readiness questioned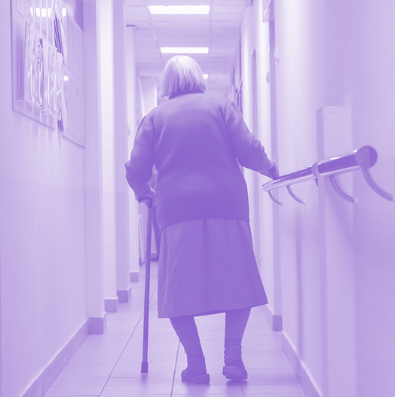 An expert behind a major review says the aged care sector might not be ready for more coronavirus outbreaks.
Dr Kate Gregorovic reviewed coronavirus cases at the Royal Park campus of Royal Melbourne Hospital, which was shut after more than 120 COVID-19 cases were linked to the facility.
She says other facilities need higher levels of protection, including personal protective equipment (PPE).
"If you're feeding someone breakfast and they're coughing, that's aerosol generating," she said.
"Waiting until they're confirmed COVID, you've potentially infected so many people.
"So it's getting that protection on — preferably a fit-tested N95 mask on — as quickly as you can."
She warns that more must be done to prevent future outbreaks.
"We can't take our foot off the pedal and we need to make long-term changes to infection control," Dr Gregorovic told the ABC.
"We've learned so much, this has been a new problem that we've had this virus, it's a highly infectious virus, it's got a lot of factors within that make it very easy to transmit, particularly that people don't get that sick when they first get it."
She suggests increasing at-home services for older people to keep them out of residential aged care.
Victorian Premier Daniel Andrews agrees there is "significant work" to be done in the aged care sector, which is regulated by the Federal Government.
Federal Aged Care Minister Richard Colbeck says the public health response to COVID-19 is the responsibility of the Victorian Government.