Work is the place for effective health help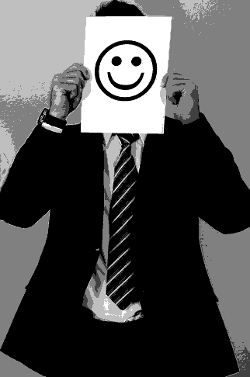 Very few people would consider their office a bastion of good mental health, nor would they say it is the best place to learn how to calm issues of the distressed mind, but a recent study suggests this may in fact be the case.
Researchers say that with 60% of the population employed, and 60% of our waking hours spent working, workplaces are a prime location to base mental health education and prevention programs.
Recent studies have shown that when targeted and implemented correctly, evidence-based mental health improvement programs can give workers new arms against their sea of troubles.
A new meta-analysis, published in BMC Medicine, has shown for the first time that evidence-based workplace depression prevention programs significantly reduced depression symptoms amongst employees.
"We did a systematic search across the world to identify good quality research publications that tested the impact of depression prevention programs in different workforces," says lead author Dr Sam Harvey, Consultant Psychiatrist and Head of the Workplace Mental Health Research Program at UNSW and the Black Dog Institute.
"This tells us two things. Firstly, that the workplace is a viable location for providing universal mental health prevention programs, and secondly, it demonstrates the potential power of the workplace for spreading important public health messages and shows that we can become too focused on the potential negative aspects of work and work stress on mental health," he said.
"Due to the nature of the analysis, we weren't able to determine which interventions were most effective, although at present cognitive behavioural therapy (CBT)-based interventions have the most evidence.
"CBT-based interventions teach workers, either in groups or individually, to better understand their emotions, thoughts and behaviours in a range of potentially stressful situations and a variety of techniques to help them cope or adapt better.
"Overall these results provide strong evidence to support the incorporation of mental health prevention strategies in workplaces as part of ongoing efforts to reduce the unacceptably high rates of mental ill health amongst working Australians."