Union speaks on bus abuse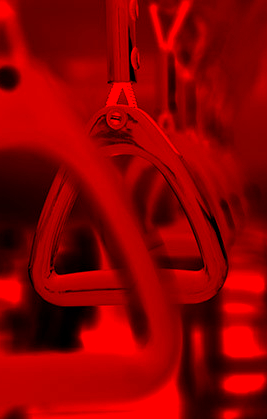 Darwin bus drivers say they are fatigued from having to deal with an almost daily barrage of abuse.
Workers on the frontline of the city's only public transport option say getting spat on, pelted with rocks and even hospitalised is becoming part of the routine.
In recent weeks, a bus driver resigned after a passenger spat in his face, leading one driver to tell reporters; "You'd be hard-pressed to find a driver in the fleet that hasn't been spat on, mate."
Transport Workers Union secretary Ian Smith say the incidents are getting worse, despite the NT Government implementing the 25 recommendations of a safety audit in 2014.
Security guards are stationed at interchanges, windows have been reinforced, buses are tracked by GPS, drivers wear body cameras, duress alarms have been installed and CCTV on buses is now monitored in real time by police.
Bus companies have also installed security screens to protect drivers, and some are even looking at a "cage configuration" to guard them even more.
"It's pretty sad we have to put our drivers in a box for them to be safe," Mr Smith said.
"Changing people's attitudes will take time but we have to work from the bottom up.
"We're on the road to improved safety but there's still major concerns out there."
Territory Transit chief Clint Feuerherdt says there is no tolerance for anti-social behaviour.
"We strive to provide a safe and comfortable environment for all of our staff and passengers and will continue to review and assess innovative safety and protective measures to ensure we deliver this," he said in a statement.