Truck tips take handy form
Print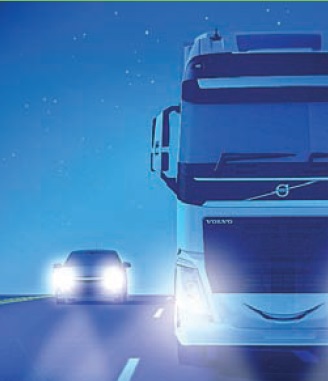 The Australian Trucking Association has compiled and published a list of ten tips to assist motorists sharing the road with big transporters.
The newly-launched Truckies Top Ten Tips is an update to the previous list of Top Ten Tips produced by the ATA in 2010. The new rundown includes instructions on how to avoid blind spots, leaving a safe distance to a truck and when to dip high-beams.
Stuart St Clair, ATA CEO, says the guidelines have been revamped as part of a complete re-haul of the group's safety campaign materials. Its new look reportedly matches the touring ATA Safety Truck.
"The trucking industry is working hard to improve our safety but we know that many of the accidents between trucks and cars are due to mistakes by car drivers," St Clair said, "drivers are just not taught how to share the road with trucks. Our Top Tips provide motorists with advice to help make sure everyone gets home safely at the end of the day."
The guidelines will be championed by the ATA at industry events, shows and through the mobile safety truck exhibition.
A complete list of the ATA's Truckies Top Ten Tips is available in PDF form. More information on the Australian Trucking Association's touring safety truck is also available.