Tariff blamed for unsafe work
Print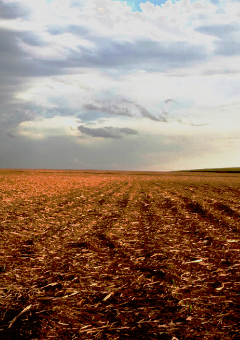 A Tasmanian farmer is blaming electricity tariffs for the loss of his finger.
Dairy farmer Damien Carpenter, from Cuprona in northern Tasmania, recently lost his left index finger while trying to fix an irrigator.
He says he was working through the night after weeks of sleeplessness, trying to make use of the cheapest electricity charges between 10pm and 7am on weekdays.
"For four weeks straight we'd been going seven days a week, operating through the night with broken sleep," Mr Carpenter told ABC reporters.
"I was getting very fatigued."
After working several weeks of such a punishing schedule, Mr Carpenter failed to reduce the water pressure on an irrigator he was trying to fix at 6am, before the rates increased.
"It all of a sudden decided to move, and I had my finger in the wrong spot," he said.
"Definitely [fatigue] contributed to my accident — I would have normally turned that irrigator off."
Mr Carpenter is calling for a flat irrigation tariff, no matter what time of the day it is.
"The origin of it was to push power usage into the night," he said.
"But all it's done is push all the irrigation into the night and created a peak time."
Power firm TasNetworks says irrigators are being given a lower rate than residential consumers.
"We work on several issues with the TFGA and are running an Empowering Farms trial to better understand irrigators' needs," the utility company said in a statement.
"We've worked with 15 irrigators in the program so far.
"Many now use 'smart' technology to automate irrigation - including at night.
"Irrigators have several flexible tariff options available, and can work with their retailer to find the best one.
"It's standard practice for electricity rates to be cheaper overnight because of reduced demand."