States push for silicosis fix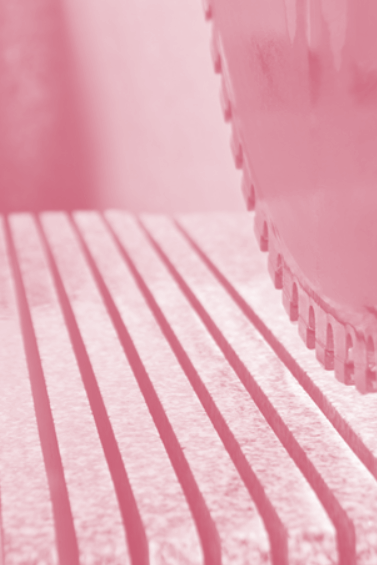 Authorities are responding to the growing silicosis issue in the stone industry.
Potentially thousands of people around Australia are suspected to be injected with silicosis – an often fatal lung disease resulting from damage caused by inhaling fine crystalline silica particles.
The rise of silicosis comes alongside the increased popularity of stone benchtops in homes.
A generation ago, only the richest kitchens featured stone benches, but new, cheaper, stronger manufactured stone products entering the market in the last decade mean they are no longer out of reach.
Manufactured stone products tend to contain up to
Manufactured stone products should be cut while wet to keep silica dust down, but dry cutting has become popular as a quicker and cheaper method.
However, the long-term costs are enormous, with recent audits finding dozens of silicosis cases in Queensland alone.
"Most remain undiagnosed," occupational physician Dr Graeme Edwards said in a statement from the Royal Australasian College of Physicians (RACP).
"While 100 stonemasons have already been diagnosed in Queensland, there is likely to be several hundred, and possibly more than a thousand, affected workers across Australia."
Six medical bodies including the RACP, the Thoracic Society of Australia and New Zealand, and the Lung Foundation have issued a joint statement calling for a national taskforce and a respiratory disease surveillance and registry program.
The Federal Government has announced a $5 million national taskforce to help prevent deadly dust diseases.
"This is about ensuring that we eliminate hazards through better machinery, that we have safer workplaces," Health Minister Greg Hunt said.
"We have increased prevention and we have a register to protect workers against silicosis and other dust diseases."
The Queensland Government has banned dry cutting, ordered a crackdown by its workplace regulator, will soon launch a new industry code of practice for silica dust, and is funding health checks for workers too.
Meanwhile, The Victorian Government is pushing to adopt one of the strictest workplace standards in the world to prevent silicosis.
Victoria wants the national standard for silica dust exposure to be cut by 80 per cent to 0.02mg/cubic metre, which could make it the strictest in the world.
"We need to look at the regulatory environment as well as supporting calls to lower the standard around exposure," Victorian Workplace Minister Jill Hennessy said.
The United States last year reduced its exposure limit to 0.025mg/cubic metre — a quarter of the Australian standard.