Perth leads non-vaccination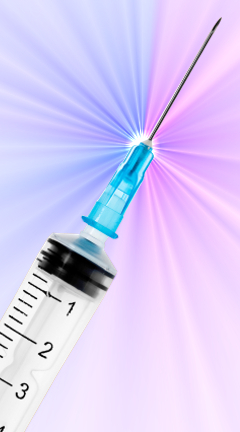 Some of Perth's richest suburbs have the lowest rates of vaccination.
The leafy riverside suburb of South Perth has the lowest number of fully vaccinated five-year-old children in WA, according to national childhood immunisation figures.
The Australian Institute of Health and Welfare has found 93 per cent of Australian five-year-olds were fully immunised in 2015-16, up from 90 per cent in 2011-12, but still the national target of 95 per cent.
For the first time, all 31 of Australia's Primary Health Network (PHN) areas have reached higher than 90 per cent.
The highest proportion of fully-immunised five-year-olds is in Western NSW and Murrumbidgee (NSW) at 96 per cent, while the lowest rates are in North Coast (NSW) (90 per cent), Perth North and Perth South (91 percent) and Gold Coast (91 per cent).
The low rates in Perth are being driven by some particularly anti-vaccine post codes, with parts of Perth South managing only 80.6 per cent, followed by Subiaco, Shenton Park and Daglish with 82.4 per cent coverage and City Beach with 82.8 per cent.
"When looking at smaller areas, like postcode areas, we see much greater variation in immunisation rates, from a high of almost 100 per cent to a low of 71 per cent for fully-immunised five-year-olds," says AIHW spokesman Michael Frost.
"Even though the majority of Australian kids are immunised, it's important to maintain high immunisation rates to protect the community, including vulnerable groups such as babies who are too young to receive their vaccines."
Australian Medical Association WA president Andrew Miller says there is some complacency in wealthier suburbs.
"There is a little bit of arrogance by wealth, with people in well-to-do areas thinking they are immune from diseases that happen in other countries," he said.
"But as we've seen, it just takes one child to come from Bali with a disease."