Mine safety claims countered in QLD
Print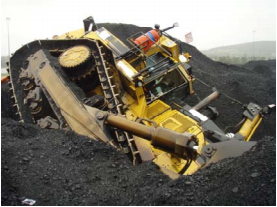 Mine safety authorities have hit back at claims that job cuts are putting lives at risk in the industry.
Widespread concerns have been raised over the state of safety reporting in the mining sector. It has been observed that often periods of intense financial pressure create an environment where workers are afraid to speak up about safety issues, for fear of reprimand.
With mining companies in Queensland sacking over 8,000 staff in the last year The Construction, Forestry, Mining and Energy Union says it is concerned those remaining will want to keep quiet.
CFMEU spokesperson Greg Dalliston said he believes workers would not report safety issues for fear of losing their job. The Queensland Commissioner for Mine Safety Stewart Bell believes that in reality, the opposite is true.
"I don't think that is the case, we have inspectors around the mines all the time and we are looking at a situation on an ongoing basis and we are not seeing any big increases in high potential incidences recorded... we don't think that these are being hidden - there has been a slight drop in the overall accident rate so I can't see any evidence for Mr Dalliston's assertions."