Legal action over turbine noise
Print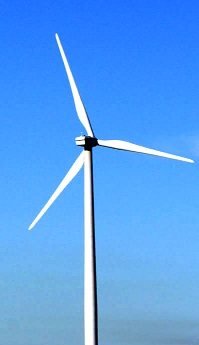 A Victorian wind farm company is being sued by its neighbours.
Two people who live near the Bald Hills wind farm at Tarwin Lower in Gippsland are seeking civil damages in the Victorian Supreme Court, claiming the sound of the turbines is excessive.
They want the wind turbines to be turned down or switched off at certain times.
One of the two says he has been forced to sleep in his car away from his property to escape the turbines' noise.
The court has agreed to look at whether the noise from the site is a nuisance.
The farm is managed by Infrastructure Capital Group, which says it addressed a tonality problem with the turbines in April 2017.
Reports say a faulty gearbox was found to have been creating excess noise, and saw the company receive a payment from German turbine firm Senvion for breaching its noise guarantee.
The company did not inform the plaintiffs about the issue or the compensation.
Infrastructure Capital Group director James Arthur told the court "tonality wasn't an issue" at the plaintiffs' properties.
Some questions have been asked about the company's response to repeated complaints by the plaintiffs, and despite never visiting the two properties in question, the company says it had fairly regular contact with at least one plaintiff.
The trial opened last week with the announcement that a certified valuer hired by the plaintiffs to provide evidence about land values, Gerard McMahon of CBRE, unexpectedly died last week.
"It's a very unfortunate and most unexpected development, especially to find it out in the middle of a trial," Justice Melinda Richards said.
The trial is expected to continue this week.