Healthy output claims from better living miner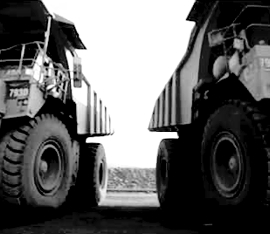 The operators of one NSW coal mine say their healthy lifestyle program for workers has boosted mining output.
The Boggabri coal mine, run largely by contractor Downer Mining EDI, has reported on the success of its push for better health among staff.
Boggabri has been running the healthy lifestyles scheme for nearly two years, promoting healthy eating, stress and fatigue management, weight loss and general well-being for workers and their families.
Downer has brought in new contractors to work on the mine's expansion, and now handles around 70 per cent of the current mine workforce.
The healthy living program is part of expansion and productivity improvement efforts to increase coal output by one million metric tonnes per annum.
The scheme includes a fatigue-reporting program where operators can report fatigue and tiredness, and there are no penalties for those who need a break.
The mine managers say they realise it is not safe for tired workers to be operating heavy machinery, and would prefer they report their tiredness rather than risk themselves, fellow workers or equipment.
Ken McLaren, General Manager of Operations at the Boggabri mine, has told the ABC that the program has seen an increase in output.
"Productivity has improved in terms of bank cubic metres per hour," he said.
"We've had constant production gains since late 2012, in small increments, but we have definitely had less accidents, less damage to equipment.
"There's a number of factors that actually contribute to improved activities, but certainly lifestyle, health, correct sleep patterns and correct general well-being is a huge part of productivity, because if a driver's fatigued they just can't work at the required level.
He says the healthy-conscious measures have been beneficial all round.
"On this site everyone watches everyone else's back," McLaren said.
"It's very important for us to make sure our people are living the correct lifestyle... we actually promote it.
"If [workers] are honest and they feel that they are going to be penalised, they won't be as honest and they won't report it, so no they are not penalised whatsoever," he said.