Greens seek big legal boosts
Print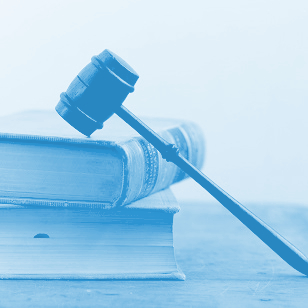 The Greens want $1.59 billion worth of legal reforms, including a boost for legal aid and domestic violence prevention.
The Greens' federal election policy calls for a 60:40 split with states - $954 million from the Commonwealth and $635 million from states over four years – to fund "access to justice for all people living in Australia".
The plan includes $408 million for community legal centres (CLCs), around $300 million for legal aid commissions, $118 million for family violence prevention legal services, $97 million for Indigenous legal services, and $16 million each for Environmental Defenders Offices (EDOs) and legal assistance peak bodies.
Stats show CLCs assisted over 200,000 people in 2017-18, but had to turn away about 170,000.
The Greens want a royal commission into the family law system.
"The family law system in Australia is currently underfunded, overworked, and destructively adversarial in nature, and it's just not getting the results parents and children need or deserve," the party said.
The EDO funding is higher than a similar commitment by the Labor party's commitment of $14 million.
"With escalating threats to our natural environment coming from cashed-up corporations, lobbyists, and the politicians in their pockets, fully-funded EDOs are needed now more than ever to defend the rights of communities to a healthy environment," said the Greens.
EDOs Australia and the National Association of Community Legal Centres (NACLC) have both welcomed the proposition.
The Coalition announced it would abolish the Indigenous Legal Assistance Program (ILAP) in March and merge funding with mainstream legal services, while both the Greens and Labor want to reinstate funding.