Dark stats play out again
Print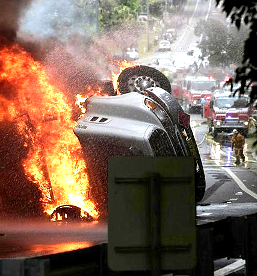 New statistics from Safe Work Australia show 44 Australian workers have been killed at work since the beginning of 2015, with transport emerging as the most fatal sector once again.
Twelve workers in the transport, postal and warehousing sector have been killed this year, with the industry approaching last year's tragic total of 49 fatalities.
Agriculture, forestry and fishing has been named Australia's second most fatal industry, with 9 recorded deaths this year.
The construction industry hold third place, with 6 fatalities.
Other industries to have recorded fatalities this year include mining (5), arts and recreation services, electricity, gas, water and waste services and other services – all of which have seen 3 fatalities each.
The manufacturing industry recorded 2 fatalities, while the administrative and support services sector saw just one.
But Safe Work Australia says the construction industry remains a 'priority industry' for work health and safety, due to a high number and rate of work-related injuries and inherent risks associated with construction.
Earlier this year Safe Work Australia released the "Work Health and Safety Perceptions – Construction Industry" report, to provide an overview of the current state of knowledge about work health and safety in the construction industry.