Cuts cause stress at ABC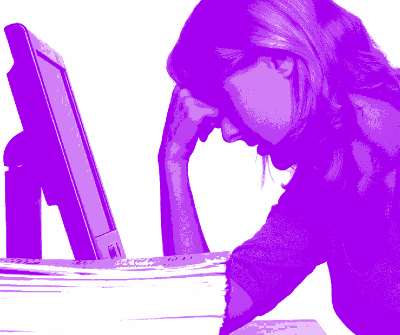 The CPSU says ABC staff are under "dangerous" levels of workplace stress.
A recent union survey found 70 per cent of 770 ABC staff are experiencing undue stress.
The CPSU says it will enter the ABC's Ultimo headquarters under the Workplace Health and Safety Act to inspect measures for dealing with fallout from its digital restructure, including increased rates of anxiety.
A spokesperson for the ABC has responded to the survey, saying the health and safety of all employees is a key priority for the national broadcaster.
"The policies and practices we have in place are designed to ensure the ongoing safety of all ABC employees through regular training and awareness campaigns," the station said.
"The most recent enterprise agreement specifically addresses issues around workload intensity and stress. That agreement explicitly allows employees to raise any concerns with their manager for review."
More than 80 redundancies have been made at the ABC since March, as part of a rejig of current affairs and other scheduling.
Staff in the survey said they are positive about recent investments in regional and rural content, while others felt the broadcaster is facing death by a thousand cuts.
There is also concern about reports that Michelle Guthrie is about to unveil a major restructure.
For now, the union wants the ABC to officially show that it is meeting its health and safety obligations, including meetings with safety representatives.
"Most organisations only go through one or two restructures in a year," said Sinddy Ealy, the CPSU's ABC secretary.
"This is an organisation that has gone through 12 so far. There's so much instability."
Ealy said ABC management has not addressed its concerns.
She said over half of ABC staff reported increased workloads this year, and that just 10 per cent trusted the broadcaster's senior leadership.
"When you've got 72 per cent of workers saying; 'Hey, we're experiencing undue stress levels and it's really impacting on us', I don't think a workplace can make that an individual problem anymore," she said.
"It's a cultural problem. And it's one they're not addressing. This is not about taking the ABC to task for the sake of it; this is actually a serious concern about the safety of ABC workers."
Staff have been reminded of support services whenever there is a round of redundancies, and recently encouraged its LGBTIQ workers to seek support in the wake of reporting on the government's controversial same-sex marriage survey.