Asylum deal shattered in PNG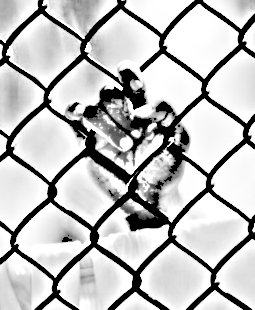 Asylum seekers may be able to claim damages from the Australian government following a ruling by the Papua New Guinea (PNG) Supreme Court.
A five-judge panel of the PNG Supreme Court has ruled that Australia's detention of asylum seekers on Manus Island is illegal.
Early readings of the verdict suggest that both the transport of asylum seekers to the island, and their detention when they get there, are in breach of the constitution.
Australian Lawyers Alliance spokesperson Greg Barns said the decision means that Australia has breached its duty of care for the 900 men in the detention centre.
The court has directed both the PNG and Australian governments to take immediate steps to end the detention of asylum seekers in PNG.
Mr Barns says it is highly likely that claims against the Australian Government for damages for false imprisonment would be successful.
"The PNG Supreme Court ruling on the illegality of detention on Manus Island is consistent with international law, which clearly states indefinite detention is unlawful," Mr Barns said.
"Furthermore, the ruling makes it highly likely that asylum seekers can successfully make claims for damages for false imprisonment from the time they entered detention on Manus Island.
"The decision also strengthens claims that Australia has breached its duty of care to those who come within its migration system by keeping them in conditions that are unlawful.
"If Australia ignores the decision then it is contradicting its oft-stated claim that Manus Island detention is a matter for PNG jurisdiction."
"The decision by the PNG Supreme Court demonstrates the fundamental importance of a robust and independent judiciary in protecting the rights of the most vulnerable in communities," Mr Barns said.
Daniel Webb, director of legal advocacy at the Human Rights Law Centre, said the conditions in Australia's refugee camps on Manus are "incredibly harmful".
"We've known it's cruel, we've known it's inhumane, today's judgment confirms it's illegal," he said.
The Turnbull government is rushing to get legal advice on the matter, but Immigration Minister Peter Dutton has made a stalwart vow that the 900 men will not come to Australia.
There is much speculation over what will happen, given that setting the men free would bring a massive strain even in PNG's largest cities, and Australia's Nauru detention camp is far too small.
Mr Dutton is reportedly awaiting a response from the PNG government.