Union slams office order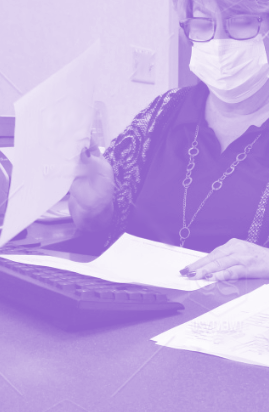 The Social Services Department has been accused of forcing vulnerable staff back to offices.
The Community and Public Sector Union has criticised the Social Services Department for calling its workers back into their regular workplaces.
Most have spent months working from home to avoid COVID-19 infections.
With no active COVID-19 cases in the ACT, the Health Department's Australian Health Protection Principal Committee has advised that workers can return to offices with precautions in place.
CPSU deputy secretary Beth Vincent-Pietsch said Social Services has acknowledged staff ae at risk of severe effects from the virus, but is calling vulnerable people back to the office anyway.
"I am outraged that the department believes that it has the power to make decisions about the health risks of individuals," Ms Vincent-Pietsch has told The Canberra Times.
"If the work can be completed from home, which the last six months has proved that it can be, then those who are the most vulnerable during this pandemic should be the ones to make the choice to return to their workplace.
"It is simply not good enough to acknowledge the risk on one hand, and take away autonomy over one's own health on the other."
The department says it will stagger the return of staff.
"The department does not comment on the personal circumstances of staff. The majority of our staff have already returned to the workplace," a spokesperson said.
La Trobe University epidemiologist Hassan Vally told reporters that the risk is fairly low.
"The reality is the risk is next to zero whether you've got vulnerabilities or not," Associate Professor Vally said.
"It's a fairly reasonable decision to make, that where appropriate, people should be heading back to work."