Stats show state strain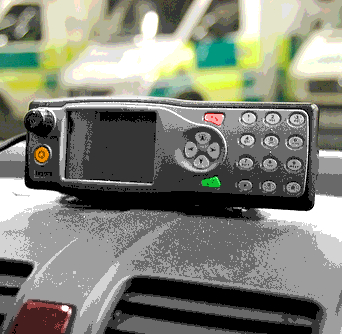 Figures have been released showing the enormous strain on the Victorian health system caused by the COVID-19 omicron wave.
Statistics from a new Victorian Health Services Performance report show about one third of urgent code 1 ambulance patients had to wait longer than the target time during the March quarter.
Call-out requests surged at the same time as record numbers of paramedics were furloughed due to exposure to COVID-19.
The state's hospital emergency departments treated nearly 2,000 more patients than the previous quarter while dealing with the staff shortages.
Ambulance Victoria responded to 93,234 code 1, "lights and sirens" incidents between January and March - a 14.2 per cent increase on a year earlier.
Paramedics were able to respond to 66.8 per cent of the calls within a 15-minute target set by the state, which is actually an improvement from the previous quarter, when 66 per cent of patients were met within that window.
"What these figures tell us is that our hospital system, our ambulance system, continues to be under significant pressure from COVID-19," Health Minister Martin Foley said.
"Whilst for most of us, life is starting to look like something approaching normal… that is certainly not the case when it comes to our hard-working healthcare and paramedic workforce.
"Not just here in Victoria, but indeed both nationally and indeed globally, our health systems continue to be under huge pressure."