Report slams aged response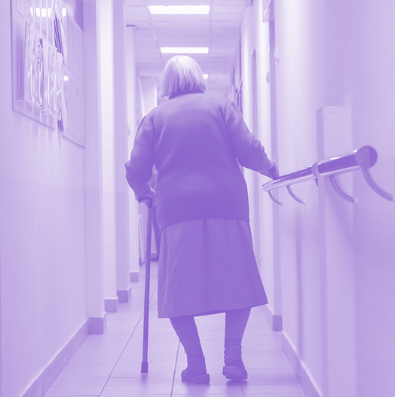 A Senate report has found the Morrison government is to blame for aged care failures during the COVID-19 pandemic.
A Labor-chaired committee has found a failure to anticipate crippling staff shortages and high demand for protective equipment.
The report notes that deaths in aged care facilities "account for 74.6% of all deaths from COVID-19 in Australia", but says the government "failed to learn important lessons from early outbreaks at residential aged care facilities in NSW and was too slow to respond to escalating community transmission in Victoria".
"The committee is disappointed that, rather than accept its mistakes in leading the health response and keeping aged care residents safe, the government has repeatedly sought to avoid taking responsibility and shift blame onto the states".
However, the report found that Australia managed to avoid "the worst of the potential health outcomes, as at 8 December 2020 there have been over 27,987 confirmed cases of Covid-19 in Australia and 908 people have died".
"More could have been done to prevent illness and this tragic loss of life," the report states.
The committee made six recommendations, including for the government to;
publish all previous and future minutes of the Australian Health Protection Principal Committee
commission an independent review into expenditure on, and design of, the CovidSafe app
establish an Australian Centre for Disease Control to improve the country's pandemic preparedness, operational response capacity and communication across different levels of government
monitor the economic impact of reducing the coronavirus supplement
permanently raise the rate of the JobSeeker payment either at the end of year economic forecasts or in the 2021-22 budget
make all reports undertaken by the COVID coordination commission public along with all declarations of actual and perceived conflicts of interest made by commissioners
Coalition senators on the committee issued a dissenting report which accused the majority report of engaging in "gratuitous partisanship and point scoring".