Record fine for welding burns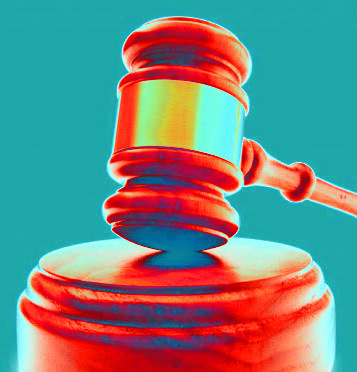 A sheet metal fabrication company has been handed one of the highest ever fines under WA's workplace safety laws.
PGQW Pty Ltd– previously known as Boxline Industries Pty Ltd – and its manager Bradley Michael Shackleton have been fined a total of $650,000 over an incident in 2018 in which an employee suffered serious burns.
PGQW pleaded guilty to failing to provide and maintain a safe work environment and, by that failure, causing serious harm to an employee.
The company also pleaded guilty to two breaches of the Occupational Safety and Health Regulations 1996 - failing to ensure the workplace had Material Safety Data Sheets readily available and failing to ensure there was adequate labelling of a hazardous substance.
The company was sentenced to a global fine of $600,000 and ordered to pay $2682.50 costs in the Perth Magistrates Court last Friday.
Bradley Shackleton was fined $50,000 (and also ordered to pay $2682.50 costs) because the offences occurred with his consent and/or were attributable to his neglect while he was acting in the capacity of manager.
In November 2018, a new and young employee of PGQW was tasked with orbital sanding around 30 metal sheets after applying kerosene to the sheets to produce a non-reflective and corrosion-resistant finish.
The employee was not provided with adequate induction, training or supervision to perform this task. Further, he was not provided with or wearing appropriate personal protective equipment (PPE) such as an apron, and was applying kerosene from an unlabelled plastic bottle which was splashing onto his clothing as the sheets were sanded.
Because appropriate PPE was not provided, the same work shirt contaminated with kerosene was worn the following day.
He was then tasked to weld shipping container locking handles, and was not instructed to remove the kerosene-splashed shirt he was wearing, nor was he provided with PPE.
Soon after he started welding he felt his shirt get hot. When he lifted his welding mask he saw his shirt was on fire, and his pants subsequently caught fire. It took some time to locate a fire extinguisher, which was subsequently used to put out the flames.
The employee suffered burns to 30 per cent of his body, including his face and ear, chest and arms, stomach and torso and both thighs. He has since undergone 13 surgeries and will need more in the future.
At the time of the incident, PGQW had not established any safe systems of work for orbital sanding with kerosene or provided adequate induction, training or supervision to its employees.
PGQW had received prior Improvement Notices for providing insufficient safety induction, training and adequate labelling of hazardous substances.
WorkSafe WA Commissioner Darren Kavanagh says the case is an unfortunate example of a workplace that did not provide any sort of protection for workers despite the fact that safe alternatives were available and simple to implement.
"The young man involved was not properly advised of the risks associated with kerosene, including its hazardous and flammable properties, and was not told how much kerosene to use or instructed to wear any personal protective equipment," Mr Kavanagh said.
"Other companies have stopped using kerosene and were either sanding the sheets dry or using a non-flammable alternative, and this alternative was actually present in this workplace yet was not used.
"The company had no system to ensure adequate induction for new employees, proper instruction and training was sadly lacking, supervision was effectively non-existent and safe systems of work were not in place.
"This is despite the fact that WorkSafe inspectors had visited the premises on several occasions and had issued a large number of notices.
"Mr Shackleton, who was managing the workplace, was aware of the lack of induction, training, supervision and PPE and failed to take any action to remedy the situation.
"He consented to actions that contributed to the hazard and neglected to do anything to make the workplace safer for employees.
"The level of penalty imposed on the company and the manager reflects the seriousness of the neglect involved and the fact that a young man has suffered terrible injuries."