PM's shallow words resound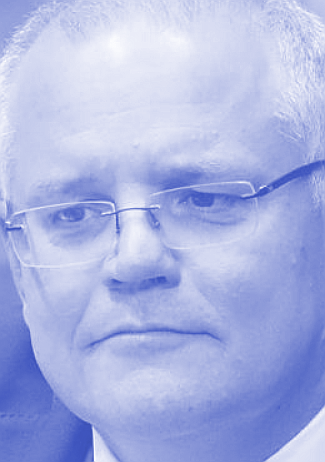 Prime Minister Scott Morrison has delivered a series of hollow platitudes in his keynote address to the Federal Government's National Summit on Women's Safety.
The government announced the summit in response to outrage over the handling of former Liberal party staffer Brittany Higgins' allegation of rape by a more senior colleague in parliament house.
Mr Morrison - a Prime Minister who has been seen to fumble endlessly in his attempt to improve the stakes for women in Australia - attempted to reset views in his address this week.
"Right now too many Australian women don't feel safe and right now they are not safe and that is not OK," he said.
"There is no excuse and sorry doesn't cut it.
"We have to talk about the way some men think they own women – about the way some women are subject to disrespect, coercion and violence. This must continue to change. Because if not now, when?"
The speech fell on some highly underwhelmed ears.
In the days leading up to the summit, the Morrison government passed legislation based on some of the recommendations of the landmark Respect@Work inquiry.
However, this legislation did not cover an extremely important recommendation – requiring Australian employers to actively stamp out workplace sexual harassment. In fact, it ignored 49 of the 55 key recommendations outlined by commissioner Kate Jenkins in the report, after the government claimed it accepted all of them "in part or in principle" earlier in the year.
This all comes as the Morrison Government abolishes the standalone Family Court which legal experts say could see domestic violence victims "falling through the cracks".
Also before the summit, Australian of the Year and sexual assault survivor Grace Tame said in an interview that Mr Morrison had failed to see the point of the Respect@Work report, and failed women more broadly.
Ms Tame accused the Prime Minister of engaging in a "clear pattern of denial, minimisation, ultimately dismissal of women's issues".
"You've got Brittany Higgins, Christine Holgate, Julia Banks …," she said.
"Really, this summit is an extension of that. It's been so poorly organised, it's incredibly secretive, it's also very exclusionary."
As evidence of a failure to read the room, some point to Mr Morrison positioning himself as keynote speaker while failing to invite Ms Higgins to participate in the summit. Reports say she was not included until the ACT Victims of Crime Commission arranged for her to be a delegate.
Commenting online, Ms Higgins said she "just can't match this government's actions with the platitudes and warm sentiments they are all extending today".
The Prime Minister attempted to show that he is listening to women by referring to correspondence he had seen, including a page of "cursive script" outlining a long-buried rape allegation and a lifetime of suffering.
Ms Tame said it is not something he should have shared.
"Scott [Morrison] has just finished his opening keynote address at the Women's Safety Summit in which he appropriated private disclosures from survivors to leverage his own image," she declared on Twitter.
"Gee, I bet it felt good to get that out."
The Prime Minister said "everyone has a responsibility" to address gender-based violence, while offering almost no new ways to bring solutions into reality.
Social agencies and advocacy groups have urged the Federal Government to back its words with actions, such as investing in social and affordable housing that may serve as emergency accommodation for domestic violence survivors.
"You simply can't talk about women's safety without talking about safe and affordable homes," says Kate Colvin, spokesperson for the Everybody's Home campaign.
"Women and children in danger need a safe haven and it is incumbent on the Commonwealth government to address this crisis."
Additionally, no union women were invited to speak at the summit, despite workplace safety and financial security being core to the agenda.
The two-day event was convened to help inform a new national plan to reduce violence against women and children. Many are sceptical that the government will actually read the report or enact its recommendations, given its broad failure to do so with previous reports on the matter.