Hack and strikes hit DP docks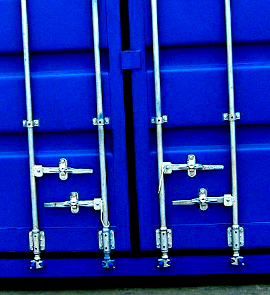 The wharfies union will still strike at DP World docks this week, despite a major cyberattack.
Up to 30,000 shipping containers were left stranded across the country after a hack forced a shutdown, and although DP World has restarted operations this week, progress has been slow due to the backlog and the need to ensure system security during the reboot.
Despite these challenges, the Maritime Union of Australia is adamant about pressing ahead with the strikes to compel the company to negotiate a new agreement.
It says union members want to help resolve the backlog caused by the cyberattack, but they would not work under pressure until DP World's HR bosses engage in negotiations for a new agreement.
DP World, responsible for managing 40 per cent of the country's goods movement, was already facing delays of seven to 10 days before the cyberattack due to ongoing industrial action.
While operations have partially resumed, the company warns of further disruptions during the investigation and ongoing remediation.
The union's opposition to DP World's proposed flexible roster system, involving more weekend work, remains a key point of contention.
DP World, however, asserts that constructive negotiations cannot occur while strikes persist.
In addition to the cyberattack and industrial action, ports also faced disruption from pro-Palestine activists seeking to block trucks in protest over Israeli shipping line ZIM.
Shippit, an e-commerce and logistics platform, predicts that the cyberattack's impact on retailers and consumers may be felt later in the year, particularly during sales events like Boxing Day.
DP World is actively investigating the cyberattack, focusing on understanding the extent of data access by hackers.
The company is working to establish a separate system to resume freight movement as quickly as possible.
Despite the ongoing challenges, DP World's regional boss, Nicolaj Noes, has expressed confidence that the hackers no longer have the ability to remove data from the company's servers.