Farmers field safety call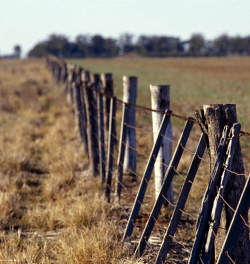 Authorities want Victorian farmers to start planning for a safe harvest.
WorkSafe Victoria is encouraging agricultural businesses to get involved with its OHS Essentials program, where independent consultants provide free, confidential and personalised safety advice for small to medium businesses.
As farms across the state prepare for a busy harvest season, OHS Essentials Consultant Paul Livingstone says consultants are ready to explain OHS regulations and help farmers develop safety systems suited to their business that could be put into practice every day.
"The OHS Essentials program is available for all farmers whether they have WorkCover insurance or not. It provides simple methods for protecting themselves and their employees," Mr Livingstone says.
"The benefits for farmers are fewer injuries, less downtime and greater efficiency in generating their product."
Fatigue, working alone and with heavy machinery, increased vehicle traffic and working near overhead powerlines are among the common safety risks at harvest time.
WorkSafe Executive Director of Health and Safety Andrew Keen said that harvest was often approached with a mindset that the work must get done at all costs.
"There is a lot about harvest that you can't control, like the weather and markets, but safety is one area you can plan for and, in doing so, get through this busy time of year not only safely but more efficiently and with less stress," Mr Keen says.
"We want everyone to put safety at the front of their mind when planning their day's activities and, if there's a safety risk, make changes."
WorkSafe's hard-hitting farm safety campaign has also returned across television, print, online and social media to remind farmers and their families that deaths and serious injuries can happen to anyone who does not prioritise safety.