Deep umpire issues reported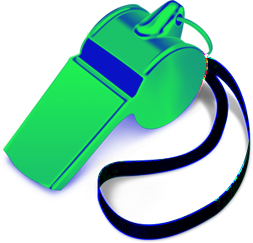 New research reveals the disturbing treatment faced by female football umpires.
A new paper has been produced by Dr Victoria Rawlings, a lecturer in education from the University of Sydney, and former AFL community umpiring development manager Damian Anderson: Girls and women in Australian football umpiring: understanding registration, participation and retention (PDF).
The paper reveals female umpires have experienced "exclusion due to their gender in material ways, including in relation to change rooms and written and verbal communication", and "had their umpiring ability questioned by fellow umpires, spectators and player coaches due to their gender, causing them to question whether to continue umpiring".
There was some harassment related to their ability, but the report reveals a high rate of more overt sexual harassment "often manifested in an aggressive masculine heterosexuality", according to the study.
The paper is based on focus groups and interviews involving 27 umpires of diverse ages and ethnicities.
In one account, a state league umpire described a comment from a fellow umpire at a training event.
"I openly overheard a group of guys talking about my boobs at training one night... I was walking up the stairs, and I overheard them being literally like, 'Oh my god, have you seen [her] tits?' And I turned around and I looked at them, and I was like are you serious? Like that's what you're going to say? That's what you say at training? And it freaked me out a little bit to be like my god, what do you say, like, as a group behind my back?"
Another umpire said one coach "would always try to talk to me and meet up with me outside of training".
"... So, I just stopped going to training after that, so that was probably the worst experience I had when I was targeted."
A third umpire said fellow umpires were part of the problem.
"I used to receive messages of nudes that other umpires would send to me," she said.
"And umpires during games would inappropriately touch me, like when we're umpiring together and things like that. So, that's what made me quit that level of umpiring because I thought it was too inappropriate, and I didn't know what to do about it at the time."
The report calls for more education on gender equality, a harassment reporting system for umpires, more inclusive change room environments, and efforts to create a parallel pathway for female umpires.
The AFL has been trying to crack down on player dissent directed at umpires, motivated by the fact that community football is about 6,000 umpires short of the numbers needed. Only about 10.5 per cent of Australian rules football umpires in Australia are female.
The AFL has told reporters that it is working on a "Women and Girls Game Development Action Plan".
"The initiatives in the plan are designed to increase representation of women and girls in all parts or our game from players to umpires to coaches and administrators and are aimed at ensuring a safe, welcoming, and inclusive environment for women and girls, including to lift the number of women umpires to 40%," it said in a statement.