Building still seems walled-off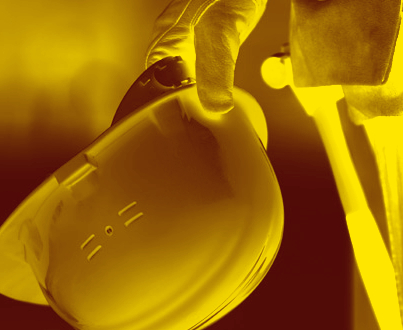 A major Australian HR firm says women are still struggling to break the 'concrete ceiling' in construction.
A new survey by recruitment specialists Randstad reveals significant barriers female workers face entering and progressing within Australia's construction industry.
One in four respondents (26 per cent) said they do not have a fair chance to move up within their organisations and to develop their career.
Despite Australia's well-reported and growing skills gap, and construction being a booming industry, just one in eight local construction workers are female.
Not only is the stigma and treatment of women in the heavy industries an affront to basic fairness, it does not make economic sense either.
Companies like mining giant BHP are seeing significant increases in productivity and performance from teams with greater gender diversity.
There is a clear return on investment for companies that hire more women, but still, old attitudes prevail.
The report by Randstad surveyed women and men employed in the construction industry. It has shown significant improvements over the two years it has been run, with most of the women surveyed (58.7 per cent) now believing that attitudes towards their gender have changed for the better since they started their careers in construction.
Even so, female construction workers identified numerous barriers currently preventing women from entering the industry, or pushing them to exit.
These include seeing too few female role models in senior positions (reported by 34 per cent of respondents), a lack of gender diversity (31 per cent), the workplace culture (30 per cent) and a lack of opportunity when it comes to career development (28 per cent).
The number of women who report experiencing gender discrimination in the workplace at least once has dropped significantly over the past two years, however remains concerningly high - falling from 60 per cent in 2019 to 41 per cent in 2021.
The most commonly reported form of discrimination in the workplace was innappropriate comments or behaviour from male colleagues (observed by 70 per cent of respondents) followed by being excluded from male conversations or social events (33.1 per cent), being passed over for particular work/projects (26 per cent) and being offered a less important role (26 per cent).
However, the report also shows positive progression is being made (albeit too slowly), with 62.8 per cent of construction workers of both genders believing that the way women in the construction industry are treated has improved since they started their career.
The females surveyed also revealed what would attract them to the industry today, with equal pay, followed by flexible working hours and opportunity for career progression coming out on top. Also on the list were learning and development opportunities and more female representation in the workplace.
"Despite the challenges for women in the construction industry, progress is being brought about by trailblazing women inside the industry who are on a mission to break the 'concrete ceiling'," says Kerry McQuillan, Randstad Australia's head of diversity and inclusion.
But she warned that companies in the construction industry still need to step up their efforts towards progress, rather than sitting back.
"Now that there are a few women on-site or one or two in senior management, there is a danger that businesses will think that it's 'job done'. But it isn't," Ms McQuillian says.
"If the only woman another woman sees when they go past a site is operating the stop and go sign, they aren't going to bother applying.
"Similarly, if there are no female role models at the top of the business, ambitious young recruits won't hang around for long. The industry should be moving further and faster on diversity and inclusion.
"This isn't about quotas or a wholesale change in the way people work. Rather, it's about ensuring that everyone has a fair chance to get on in their careers. The best projects and top jobs should be open to all and chosen on merit, rather than reserved for men."