Big fine for truck fatality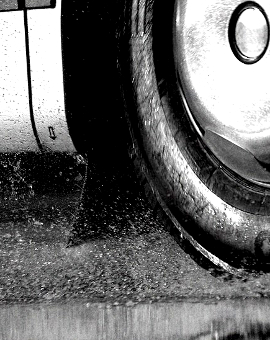 A transport company has been convicted and fined a total of $490,000 following the 2018 death of a truck driver in Victoria.
Peter Stoitse Transport Pty Ltd has pleaded guilty in the Latrobe Valley County Court to two charges of failing to provide and maintain a safe working environment.
The company was fined $300,000 for failing to provide a safe system of work and $150,000 for failing to provide information, instruction or training.
It was also fined a further $40,000 after pleading guilty to a single charge of failing to notify WorkSafe of another incident.
In May 2018, the truck driver died when the milk tanker he was operating rolled onto its side while travelling around a bend at Leongatha.
An investigation found despite nine previous rollovers since 2009, Peter Stoitse Transport had failed to provide its drivers with detailed information, instruction or supervised training in driving milk tankers carrying dynamic loads.
The court also heard that a subsequent inspection of vehicles at the company's Leongatha depot in July 2018 saw major defect notices issued for four of five prime movers and four of five tanker trailers inspected, requiring them to immediately be taken off the road.
WorkSafe alleged it was reasonably practicable for Peter Stoitse Transport to ensure their drivers were properly trained and to adopt a safe system of work to ensure their milk tankers were maintained in a safe mechanical condition.
In September 2018, the company did not notify WorkSafe following a separate rollover at Echuca that left another driver needing hospital treatment for a serious laceration.
WorkSafe Executive Director Health and Safety Narelle Beer said the company had shown a clear disregard for the safety of its drivers.
"Any vehicle used by a worker as part of their job is considered to be a workplace and employers therefore have a duty to ensure they are kept in a condition that is safe and without risks to health," Dr Beer said.
"Tragically, two workers have been killed in vehicle accidents so far this year and WorkSafe will continue to take strong enforcement action against those duty holders refusing to keep their workers safe on the road."