BHP fears changes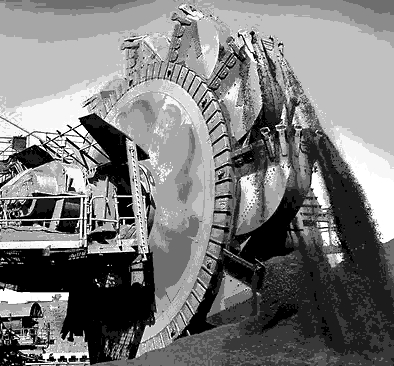 BHP is worried that enhancing workers' rights will damage the mining industry.
Changes in industrial relations laws and significant hikes in state government mining royalties could jeopardise the critical mineral pipeline, the company says.
BHP's new report says Australia has the potential to nearly double its annual critical mineral investment pipeline, reaching $19 billion, by implementing policies that streamline approvals and establish globally competitive regulatory frameworks.
Research by the Mineral Councils of Australia alleges there is a need for up to 140 new copper mines, 60 nickel mines, 50 lithium mines, and 17 cobalt mines by 2030 to support clean energy technology aligned with the Paris Agreement.
However, BHP cautions that recent alterations to mining tax and royalty structures, coupled with imminent industrial relations reforms, pose a threat to the critical minerals pipeline.
In its report, 'Recapturing Australia's Competitiveness', BHP underscores the significance of Australia's historically stable and pro-investment regulatory environment for future growth.
The mining giant emphasises that sudden and unilateral changes in tax and royalty regimes in certain jurisdictions jeopardise future Australian investments.
The Queensland government's introduction of a three-tiered coal tax regime, featuring royalty rates of 20 per cent, 30 per cent, and 40 per cent for different price brackets, drew criticism from BHP, leading to a pledge against new investments in the state.
Similarly, the NSW government's announcement of a $2.7 billion coal royalty tax increase from July 2024, escalating the top tax rate on coal producers to 10.8 per cent, stirred discontent among major miners like BHP.
BHP warns of potential loss of critical minerals investment to countries like Chile and the Democratic Republic of Congo, citing their superior reserves, ore quality, and accessibility for minerals such as copper.
The mining giant also identifies the Albanese government's proposed "same job, same pay" laws as a threat, claiming that fixing labour costs without corresponding productivity gains will undermine Australia's competitiveness.
Geraldine Slattery, BHP's Australian head, says the country must capitalise on global economic shifts driven by decarbonisation, electrification, and population growth.
She also stresses the need for efficient project assessment and permitting, strategic infrastructure, and a stable policy environment to attract global capital to Australia.