First listed on: 23 March 2020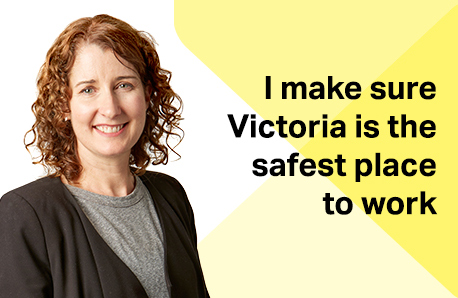 Internal Investigator
At WorkSafe we're dedicated to supporting all Victorians to be healthy and safe at work and to recover from any workplace injury or illness as quickly as possible. Our passion for safety and wellbeing is what unites us.
Agile and curious, our people come from a wide range of professions and with no two days being the same, diverse thinking comes naturally to us. We work closely with employers, workers and the community to prevent workplace injury and illness and to improve outcomes and the client experience. We make WorkSafe.
About the role
Under the direction of the Senior Risk & Compliance Officer, the Internal Investigator will have responsibility for the conduct of efficient, timely and compliant employee misconduct and other internal investigations including breaches of WorkSafe's Code of Conduct, ensuring obligations for procedural fairness and natural justice are adhered to at all times.
The role is a secondary point (in support of the Senior Risk & Compliance Officer) of contact for reporting and managing complaints about and by WorkSafe employees and contractors from internal and external sources in line with WorkSafe's Complaint Resolution Policy. The role will also assist the Senior Risk & Compliance Officer in managing, developing and shaping standards and practices that provide comfort to the Board, the Chief Executive, the Executive Leadership Team and all employees at WorkSafe, to ensure unethical/inappropriate practices can be reported without fear and will be treated with appropriate tact and integrity.
Key accountabilities
Conduct employee misconduct and behavioural investigations.
Build and maintain internal stakeholder relationships
Maintenance of the Complaints Register, investigation templates, data analysis and reporting.
Coordination of inbound complaint referrals, preliminary assessment and triaging.
Coordinate engagement of Panel Investigators for outsourced independent investigations.
Maintenance of Agenda and Actions Arising for the Complaints Resolution Committee and attendance at meetings to record minutes and monitor actions.
Accountable for creating and capturing accurate and complete records of the business activities related to this position, in accordance with approved policy and procedures.
Requirements of the position
Experience and expertise in assessing, triaging and investigating complaints and reports of employee misconduct,including bullying, harassment, discrimination, conflicts of interest and fraud whilst ensuring compliance with relevant legal and regulatory frameworks and best practice standards
Experience and expertise in writing investigation reports of factual findings and where relevant, identifying recommendations for improvement to relevant procedures, practices and internal controls
Experience and expertise in case management from receipt and preliminary assessment of complaints, determining allegations and particulars, documenting investigative procedures and outcomes, through to final reports and briefings
Demonstrated experience in roles requiring a high degree of integrity, impartiality confidentiality and independence
Excellent interpersonal / communication skills with ability to build rapport and trust with complainants, respondents, witnesses and other stakeholders
Professional qualifications in investigations or related field, such as Certificate III in Investigations Services
Working with Us
We pride ourselves on being a great place to work and offer flexibility to facilitate work/life balance. People who are seeking part-time or job share arrangements are encouraged to apply.
WorkSafe employees enjoy: Discounted Gym & Pool Memberships | WELL Rated Building | Group Training & Yoga Classes | Very active Social Club | Pool & Table Tennis | Sparkling Water | Discounted Prescription Eyewear | Career Opportunities and Working for your Community!
What's next?
Applications close 11:00pm, Tuesday 31st March 2020. Click the link to apply, and join us in making a difference to Victorian lives.
Only people with full working rights in Australia may apply for this position. You may be required to undergo a National Police Check as part of the recruitment process.
Candidate screening may take place prior to the advertisement closing, so get your application in.
For further enquiries please contact Victoria Smith on 03 4243 8892.
About Us
Committed to the wellbeing of Victorian workers, WorkSafe are going through an exciting period of transformation through the implementation of our WorkSafe 2030 strategy. We're actively seeking individuals who embody our values and can bring Best Practice thinking and innovation to our organisation.
Our future
Workplaces are changing rapidly, and community expectations are shifting. By 2030, Victoria will have a workforce of nearly four million people, with many Victorians working in very diff­erent environments with new hazards and risks. WorkSafe needs to transform itself in order to meet the challenges which lie ahead. WorkSafe 2030's is a long-term, strategic response to these challenges.
WorkSafe are striving to build a diverse workforce that reflects the Victorian community we serve.

Closing Date:

31 Mar 2020
Location:

VIC - Geelong
Salary:

$118,334 per annum + superannuation
Work Type:

Full Time
Category:

Health and Wellbeing
Incident Investigation/Management
Risk Assessment/Management
Work/Employment Health