WA forming rural fire service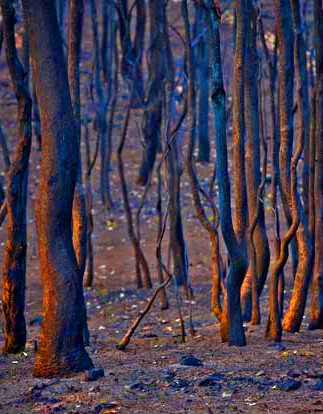 Western Australia is getting a new rural fire service, funded by a levy hike.
The State Government has announced it will set up a specialist division within existing emergency services to deal with rural bushfires.
The emergency service levy will be increased to fund the expansion, going up to $28 for metropolitan landowners and rising between $8 and $17 in the regions.
"We want to put our volunteers in the best position across the State and unfortunately that does cost," Premier Mark McGowan said.
The structural changes to create the rural fire division within the Department of Fire and Emergency Services (DFES) are expected to cost $80 million.
The rural services were recommended by an independent review into the 2016 Yarloop blaze, which killed two people and destroyed hundreds of properties in the South West town.
The new structure will relate primarily to preparation and mitigation activities, with little change in the management of active, major bushfires.
Volunteer brigades will continue to be operated by local governments.
"This is major, it will support bushfire volunteers across the length and breadth of our great state," Mr McGowan said.
The Government is also funding an $18 million Bushfire Centre of Excellence to enhance capabilities and mitigation.
The Association of Volunteer Bushfire Brigades described the new plans as "a vast improvement".