Uber shows dark stats
Print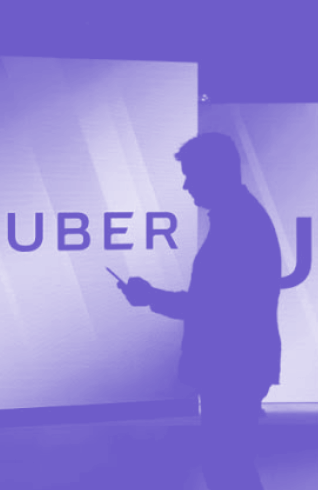 Uber has revealed it received more than 3,000 reports of sexual assault in the United States last year.
Uber has published its first biennial US Safety Report – part of an attempt to convince drivers and the public it is serious about safety.
The 84-page report comes days after Uber lost its licence to carry passengers in London due to its "pattern of failures" on safety and security.
Despite over 3,000 reports of sexual assault related to 1.3 billion rides, sexual assaults in Ubers in the United States have actually fallen by 16 per cent in the last year.
Uber has been it with repeated lawsuits over driver misconduct, but its new CEO Dara Khosrowshahi says the safety report is a sign of a cultural turnaround.
"I suspect many people will be surprised at how rare these incidents are; others will understandably think they're still too common. Some people will appreciate how much we've done on safety; others will say we have more work to do. They will all be right," he said.
Uber in the US received 235 reports of "non-consensual sexual penetration" last year, 280 of "attempted non-consensual sexual penetration", and thousands more assault reports including incidents of unwanted kissing or touching of body parts.
Nearly all the report were filed by women, with riders accounting for roughly half of the accused.
The company detailed 10 fatal physical assaults in 2017 and nine in 2018. Of these, eight victims were riders, seven were drivers using Uber's app, and four were third parties such as bystanders.
US regulators say Uber's screening process is insufficient and inferior to checks applied to taxi drivers.
Several US cities want Uber to mandate fingerprinting of its drivers. Only New York City requires drivers to provide fingerprints and undergo the same licensing requirements as regular taxi drivers.