Trains slow in rail action
Print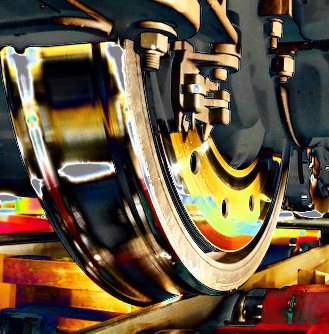 Rail, Tram and Bus Union (RTBU) workers in Sydney have walked off the job again.
The union says it has been forced to take industrial action over the safety of internationally manufactured trains.
On Thursday morning, RTBU rail workers undertook a four-hour strike from midnight that created some disruption for morning commutes in Sydney, Wollongong, Wyong, the Blue Mountains and Newcastle.
The union's concerns relate in part to both safety and membership.
Seven years ago, the NSW Government decided that trains from Sydney to Newcastle and other cities would be manned by drivers only, without guards on board.
Among other things, guards had the job of opening and closing train doors. The state had sought to use new trains with modern sensor technology that can detect when the train has stopped at a platform and the doors should open.
By getting rid of guards on board, the government sought a productivity improvement.
However, the RTBU does not want to lose members who work as guards and has been taking industrial action over the new intercity trains, the Mariyung Fleet, for 10 months.
The union says guards are still needed to ensure passengers do not fall onto tracks, especially at stations where platforms are shorter than the trains.
However, Australia's train safety regulator has cleared the trains for use.
NSW Premier Dominic Perrottet recently agreed to install guard cabins in the new trains, disable the automatic doors and redesign future trains to carry guards too, all at a cost of about $1 billion.
The NSW Government says the union is using the alleged safety issue to push for a better pay deal.
The government has capped public servants' pay increases to 3 per cent this financial year and 3.5 per cent next financial year, but appears willing to break its own policy to get train workers onside, offering the pay rises as well as higher allowances for different kinds of work to the train unions.
The unions want a 20 per cent over two years, a $3500 pandemic payment and a pay increase linked to the rate of inflation. They say this equates to 3.5 per cent a year, with a 4 per cent "optional supplement" if price rises continue to accelerate.
The state says it hopes to have a detailed agreement ready for union members to vote on this week. It has threatened to call on the Fair Work Commission to arbitrate if the offer is rejected.