Tradies missing mental health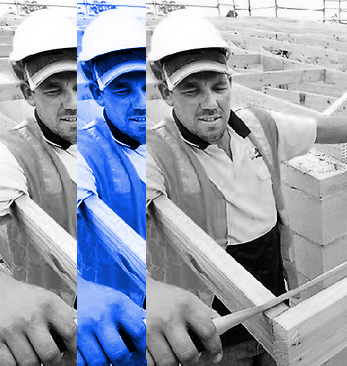 Tradies take good care of their tools, but they are missing some big sources of potential injury.
The Australian Physiotherapy Association (APA) annual survey has revealed some concerning attitudes amongst tradies and a disconnect between their attitudes to work and health.
The Tradies Health Survey 20191 highlighted what the APA describes as "blokey culture still symptomatic of many Australian tradies", including:
88 per cent reported taking good care of their tools while just over 60 per cent said they take good care of their bodies and mental health
Only one quarter of tradies felt comfortable talking to co-workers about a mental health issue affecting their work, while just over half (53 per cent) were open to discussing physical health concerns
Believing that it is normal to be sore as a result of the work they do (69 per cent)
Pushing their bodies past their healthy limits (42 per cent)
Not following safe lifting guidelines (32 per cent)
Almost half (48 per cent) had not taken a sick day in the past six months
"While tradies appear reluctant to open up to their workmates and bosses about mental health issues in particular, the majority (73 per cent) said they wouldn't think any less of their workmates for taking time off for mental health concerns," said APA National President Phil Calvert.
"So it seems they have tougher expectations of themselves than their co-workers.
"At the end of the day we all want to go home safely to our families, so tradies should look at all options to make sure they are in the best physical and mental shape to get through the day. That might include warmup stretches at the start of the day and open dialogue with bosses and co-workers about personal injuries or issues affecting their work."