Tiler told to repay compo
Print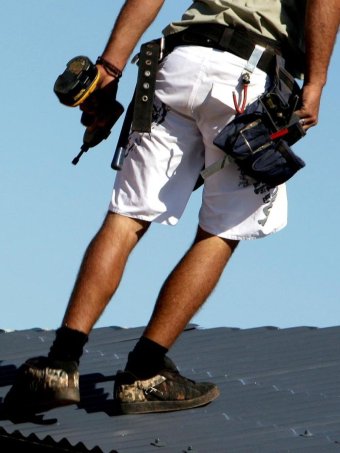 A Victorian roof tiler has been ordered to repay more than $80,000 in compensation payments after it was discovered he continued working.
Joshua Bunn, 29, pleaded guilty in the Geelong Magistrates Court on May 28 to one rolled-up charge of fraudulently obtaining $81,260 in compensation payments.
Mr Bunn was convicted, ordered to repay the money and placed on a 12-month community corrections order that requires him to perform 200 hours of community work and undergo medical assessment and treatment as directed.
The court heard that on Mr Bunn's first day of employment as a roof tiler on 24 October 2016, he claimed that he fell from a wet, slippery roof and suffered knee and ankle injuries.
WorkSafe accepted Mr Bunn's compensation claim in November 2016, in March 2017, liability for a back injury was also accepted as part of his claim.
Mr Bunn continued to submit certificates declaring him unfit for any work until he was observed working on a roof in April 2018, at which time his payments were cut off.
Investigators found Mr Bunn received multiple payments between January 2017 and March 2018 from a roofing company.
He also received one-off payments that matched jobs he was showing off on social media pages for his business.
Mr Bunn was paid $25,116 by two roofing companies without telling WorkSafe, regularly advising his safety agent that he had not earned any income.
WorkSafe says the case should remind all workers that compensation payments are there only to assist people actually injured at work.