Sweeping clean the ACT food scene
Print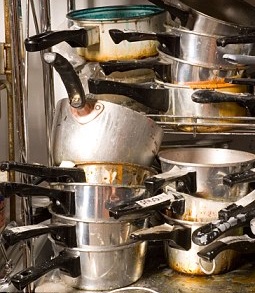 WorkSafe ACT is conducting a sweep of cafes and restaurants across the Territory, looking specifically for risks and hazards that could befall employees.
The program will be implemented today and will run for an entire week. During that time, WorkSafe inspectors will check the control measures put in place to manage risks, to make sure employers and workers are doing the right thing in ensuring workplace health and safety in the food service industry.
"Injuries arising from manual tasks, fire, slips, trips and falls in this industry impose a burden on employers and particularly on workers," said ACT Work Safety Commissioner Mr McCabe.
The campaign will be focusing on several issues including emergency procedures, first aid, electrical testing and tagging, chemical storage and handling, working conditions, personal protective equipment and training as well as workers' compensation policies.
"Generally, our inspectors will take an educative approach. More serious issues may however lead to the issuing of Improvement or Prohibition Notices," said Mr McCabe.
"If the matters are serious enough, some breaches could result in Infringement Notices, i.e; on-the-spot fines."
Education is often the key to keeping safety standards, authorities say. WorkSafe inspectors want to teach businesses and workers the importance of systematically identifying hazards and bringing in control measures to eliminate the risk of harm.
The results of the safety sweep will be compiled in a report, to be published here on the WorkSafe ACT website.