Survey shows major issues in SA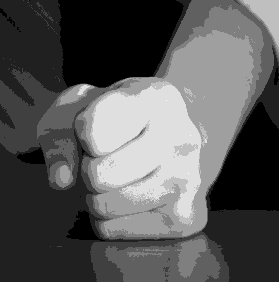 South Australia's corruption watchdog has revealed a culture of bullying and sexual harassment in the state's public service.
South Australia's Independent Commissioner Against Corruption (ICAC) Public Integrity Survey includes widespread allegations of "toxic" workplace cultures, with many staff "too scared to report" misconduct and corruption.
Around half of the 12,000 respondents to the survey reported encountering bullying and harassment in the public service in the past five years.
SA Health, the Department for Child Protection and the Department for Correctional Services were singled out as the worst departments for bullying.
Staff also reported allegations of financial mismanagement, misconduct, theft and fraud.
There were consistent allegations that people were falsifying overtime sheets, failing to submit leave forms when taking time off work.
There were even claims that senior staff had removed drugs from a trolley in a hospital resuscitation room.
In another department, it was alleged that a list of workers aged over 50 was drawn up for management to target during a restructure.
Anti-corruption commissioner Bruce Lander QC said it was a "sobering" that was "in many cases shocking".
He has now written to several agencies requesting they look into the claims.
The report included comments from many who said they were punished for reporting misconduct.
"Reported once … got absolutely flogged for it … will never do it again," one public servant told the commissioner.
"I reported criminal activity, I was told to shut up or I could be sacked, so I will not be reporting criminal activity again, I'm sorry but I have financial responsibility," another said.
"Mates of managers are put into management positions who are useless and cannot do that job; this makes the whole place a joke," one employee claimed.
"People with far better education, certificates are passed over for mates," another said.
"Conflicts of interest were hand-waved away, or managed in a way that suggested that senior staff didn't feel that the issue was improper."
"People in our organisation have lost out on jobs they have gone for, lost their job entirely and had their reputations tarnished as a result of raising genuine concerning issues."
Mr Lander said things have to change.
"It is gratifying to note some participants, without prompting, described positive work cultures, strong integrity, appropriate integrity controls and processes for ongoing improvement in regards to promoting integrity," he said.
"All public officers are required and should feel supported to be able to speak up if they have genuine issues with conduct in public administration.
"It is unacceptable that some public officers have experienced negative consequences for doing what they are legally obliged to do and what is in any event ethically right."