Staff rocked by sub switch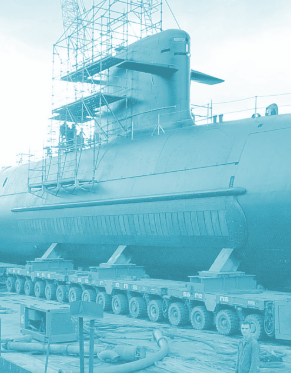 Defence staff have been offered counselling for 'stress and uncertainty' after Australia's French sub deal was scrapped.
Australia has entered into a three-way military pact with the US and UK dubbed AUKUS, and announced plans to switch to a nuclear-powered fleet.
The deal came out of the blue for many military personnel and Defence Department staff, leaving some feeling distressed by the scrapping of a previous $90 billion French submarine program dubbed 'SEA 1000'.
Defence Chief General Angus Campbell and departmental Secretary Greg Moriarty have acknowledged that the decision to ditch the previous plan in favour of British and US technology was "being felt across the Department in different ways".
"We know many of you have worked on the SEA 1000 project for a number of years, through long hours, with passion, dedication and commitment," they wrote.
"We understand it may continue to take some time for personnel to absorb [the] announcement and what it means for your specific circumstances.
"We appreciate this decision may cause some stress and uncertainty.
"There are a number of support mechanisms available to you if you feel you need assistance."
They have also offered assurances that current positions will be kept.
"Every ADF and APS staff member involved in the SEA 1000 project will retain a position in the Department," the statement said.
"We sincerely thank all staff - ADF personnel, public servants and contractors - who have worked tirelessly on the SEA 1000 project to date."
The government has offered further assurance that it is "committed to building the new submarine capability at Osborne [in South Australia] in close cooperation with the United Kingdom and the United States".
General Campbell and Mr Moriarty said there are specific "challenges" for Australian families who have been relocated to France for design work on the future submarine fleet.
"You and your family will be supported throughout this process, and your move will be tailored to your personal circumstances," the leaders assured the 33 Defence Department staff posted to the French shipbuilding city of Cherbourg.
There is still significant uncertainty for the hundreds of contractors working on the now-abandoned Future Submarine project.
Meanwhile, former Prime Minister Paul Keating has described the AUKUS deal as Australia "falling back, yet again, to do the bidding of another great power, the United States of America".
He says the notion that "Chinese tariffs on wine or seafood … constitute a military threat" is false.
"This is the construction Scott Morrison and his government have placed on China and its relationship with Australia."