Small town bands against violence
Print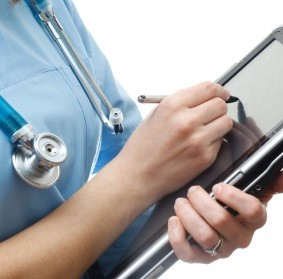 Nyngan – a small town in rural NSW – is fighting to stop violence against emergency service workers.
The town has taken up the No Excuse for Abuse campaign launched by the New South Wales Nurses and Midwives' Association, which seeks to restore staff numbers and reduce the number of drug and alcohol-affected patients presenting in rural and remote hospitals.
The nursing association's Paulette Meldrom has spoken about the lasting effects after she was working while a violent incident took place.
"Every time the front door bell rang, that made me feel very frightened and I was reluctant to go and answer the front door," Ms Meldrom told the ABC.
"We have now had another system put in place so that the girls who were involved don't have to listen to the front door like it used to ring, and we both go together to answer it," Ms Meldrom said.
Ms Meldrom said resources were an issue, but there were community issues too.
"I just think they need to realise that violence isn't tolerated anywhere, not just hospitals, schools, business houses, anywhere," she said.
Local nursing union organiser Katrina Lee said community support was vital.
"We know that Nyngan has had a couple of incidences that have concerned us," she said.
"We just want to increase the community awareness around what is not tolerated in our emergency departments and in our communities."
Ms Lee said isolation was problem.
"We know that some of these centres don't have 24/7 police response, and you might be waiting for somebody to come from 150-200 kilometres away. A lot can wrong in that time frame," she said.