SafeWork posts farm help clips
Print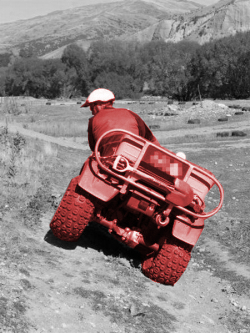 SafeWork SA has created a series of videos to improve safety and awareness in the agriculture industry.
The clips focus on the most common causes of injuries on farms.
Agriculture is one of the most dangerous industries to work in, accounting for 19 per cent of workplace deaths between 2015 and 2017 despite employing just 4.5 per cent of South Australia's workforce.
The farm safety videos are accessible here.
"We recognise that farms are unique and complex workplaces, primarily because they're also the family home," said SafeWork SA Executive Director, Martyn Campbell.
"Too often farm incidents involve the most experienced farmer – Dad – which obviously has an enormous impact on the family. Yet most of these incidents are preventable.
"That's why our new farm safety videos, covering tractor safety, near misses, and child safety, aim to deliver a serious safety message in a family-friendly way.
"I hope that farming kids watch these videos and it starts the conversation that could save a life.
"Our message is clear – don't let a shortcut or complacency stop you from going home safe at the end of the day."