Rugby widens concussion window
Print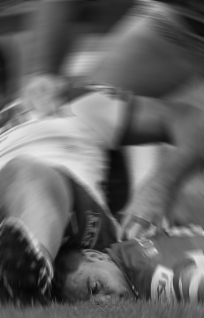 World Rugby is extending the stand-down period for players who suffer concussion.
The compulsory stand-down period for affected players will be extended by five days to 12 days from 1 July.
Currently, top-level players who fail their head injury assessment (HIA) are permitted to take the field again the following weekend if they follow return-to-play protocols, but the new policy will extend that stand-down period.
World Rugby is changing its policy to line up with bodies such as the Rugby Football League and the AFL, which have increased their return-to-play periods to 11 days and 12 days respectively.
It comes after a series of high-profile former players revealed they are now suffering from the effects of early onset dementia, which is linked to repeated concussions.
Reports say there may be a new provision for players who fail an HIA but exhibit no on-pitch symptoms and have no history of concussions, allowing them to return in seven days provided they pass all the required tests.
Some say that a blanket 12-day limit could tempt players to hide symptoms in order to be available for their team's next game.