Research re-jig sees commercial cuts and bio-med boost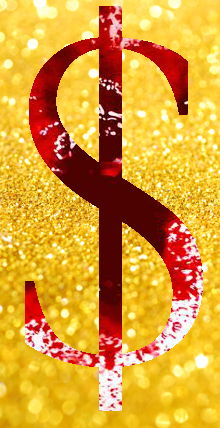 Australia's research industries have been reformed after last night's budget announcements, with healthy boosts in some areas but deep cuts in others.
In short; environmental concerns are out and biomedical research is most definitely in.
CSIRO has taken a heavy hit, as has the Australian Research Council and the Australian Institute for Marine Science.
The gold-lettered, name-in-lights, big-ticket sweetener is a $20 billion Medical Research Future Fund.
The Fund will be distributed through the National Health and Medical Research Council and other organisations, intended to create solutions to the growing medical problems of the future.
Some universities will have more research money to throw around too, with moves to deregulate fees and allow institutions to charge what they want.
The Federal Government says its Medical Research Future Fund will double current medical research funding, with an additional $1 billion a year available by 2022-23.
The Fund will be filled with some of the proceeds from extra taxes in public healthcare.
The government will also spend $200 million over five years on dementia research, $18 million over four years on the Orygen Youth Health Research Centre and will establish and operate a National Centre for Excellence in Youth Mental Health.
But the securing of a strong medical research bursary has come at the cost of many important organisations.
Cuts to the Cooperative Research Centres will see funding removed from the exciting multi-disciplinary programs. Funding for CRCs is to be frozen from its current levels of $148 million. By 2017-18 that figure will be down to $138 million, a not inconsiderable amount less.
The government has sought savings of about $124 million over the forward estimates by trimming the CRC funding and killing the Clean Technology Innovation Program altogether.
The government is also looking to save money by cutting away at a range of innovation and commercialisation programs.
The government will save nearly $850 million over five years by axing a number of significant innovation and commercialisation programs.
Schemes to be abolished are:
Australian Industry Participation;
Commercialisation Australia.
Enterprise Solutions.
Innovation Investment Fund.
Industry Innovation Councils.
Enterprise Connect.
Industry Innovation Precincts.
Textile, Clothing and Footwear Small Business and Building Innovative Capability.
But the Treasury did not only reveal callous swings of the sharpened anti-academic axe, it also put forward new and reallocated research funding.
There is $140 million in new funding for the Future Fellowships scheme, which helps mid-career researchers to take important steps forward.
There is also a $68 million budget for Australia's Antarctic program, but reports say much of this will be spent on upgrades to the crucial air link to the frozen continent.
The Australian Nuclear Science and Technology Organisation (ANSTO) will get $31 million over four years to continue operating the Open Pool Australian Lightwater (OPAL) nuclear research reactor, which was set up under the Howard government.
However, ANSTO's overall budget has been cut by $27.5 million.
Several other federal agencies felt the blade too.
$111 million has been cut from the CSIRO; $7.8 million in cuts were slated for the Australian Institute for Marine Science; while the Australian Research Council has received a $75 million cut over the forward estimates.
The Australian Renewable Energy Agency will be abolished, which the government hopes will save $1.3 billion. The Agency had acted to support renewable energy projects through their start-up and initial stages.