Quarantine flights begin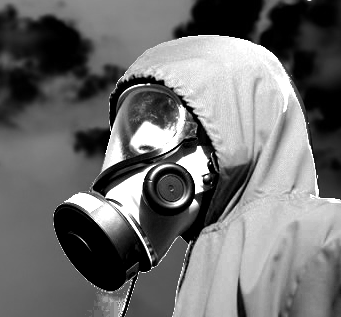 Almost 300 Australians are on a chartered Qantas evacuation flight to a Christmas Island quarantine.
The flight took off from Wuhan - the Chinese city at the centre of ongoing novel coronavirus outbreak - as part of a mission to move several hundred Australian citizens and permanent residents out of the locked-down city.
They spend two weeks in quarantine at the immigration detention centre on Christmas Island. The centre was re-opened last year to cope with a 'wave' of refugees that the Colation government thought would turn up there after the passing of the 'medevac' legislation.
Reports say there are just four people in detention there – all members of a Sri Lankan family that once lived in Biloela, Queensland. The Government claims they will be kept separate from the coronavirus quarantine.
The novel coronavirus death toll has reached 361 from over 17,000 confirmed cases, including 12 so far in Australia.
Australia has joined the US and Singapore in barring Chinese citizens from entering the country, as well as any travellers who have recently been to China.
Qantas will soon join a growing list of international airlines to suspend flights in and out of China.
The World Health Organization (WHO) has declared the novel coronavirus a Public Health Emergency of International Concern (PHEIC).
Associate Professor Adam Kamradt-Scott is an expert in the spread and control of infectious diseases at the Centre for International Security Studies at the University of Sydney. He says it is a sign of the seriousness of the outbreak, but does not expect much to change in Australia's response.
"The WHO's declaration of a public health emergency of international concern [PHEIC] represents the highest level of alert the organisation can issue," he said.
"The decision on whether or not to declare a PHEIC ultimately rests with the WHO Director-General, but there are a number of factors he or she is obligated to consider under the International Health Regulations, including the risk to human health, the affected country or countries' views, the need for international coordination, and the advice of an expert advisory committee.
"These declarations help raise the political profile of the outbreak, and as a number of governments have pandemic preparedness plans that are linked to a PHEIC declaration, we can expect to see some governments enact those plans.
"In addition, we usually see governments more willing to deploy healthcare professionals and public health experts when a PHEIC declaration is made, and if the WHO requests financial assistance to coordinate the outbreak, governments are usually more willing to assist.
"Having said this, the WHO declaration means very little for Australia as we have already enacted our national response systems to monitor and respond to cases that emerge in Australia.
"The Australian Government has been closely monitoring international developments for the past couple of weeks, and progressively scaled up our national response as the situation has continued to evolve.
"We are very well placed to deal with any cases of the new coronavirus here in Australia, and our health system remains one of the best in the world."