Quad safety payments open
Print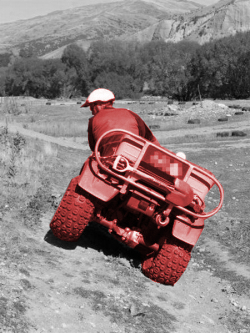 The Tasmanian Government has opened up rebates for quad bike safety.
The new Quad Bike Safety Rebate Scheme is available to Tasmanian farmers to improve safety on quad bikes. The Government says it set up the rebate scheme to help reduce quad bike injuries and deaths.
The 12-month rebate scheme will allow farmers to claim up to 50 per cent of the purchase price (to a maximum of $500) for an approved operator/rollover/crush protection device, with up to a total of $1,000 available for each eligible farm workplace.
Rebates are available for operator/rollover/crush protection devices purchased from 1 July 2019.
The device approved for the rebate scheme must have been designed and manufactured in accordance with approved engineering standards and independently tested to be eligible for the rebate.
There are currently two devices which are eligible for the rebate: the Quadbar™ and the ATV Lifeguard.
Eligibility to apply for a rebate will be limited to businesses who operate a business in Tasmania and have no more than 20 full-time employees; own a quad bike for work purposes; and have farming as their main source of income.