Prelude fire cause unknown
Print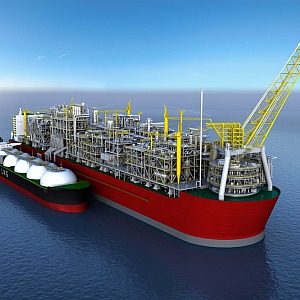 A fire has shut down Prelude - the world's largest floating liquefied natural gas (LNG) vessel.
Shell's Prelude FLNG facility, moored 400 kilometres off WA's Kimberley coast, has been operating on backup power since main power was tripped by a fire last Thursday night.
The company says it was an electrical fire with no known cause yet, but an investigation by Shell is already underway, and it has informed the National Offshore Petroleum Safety and Environmental Management Authority (NOPSEMA).
NOPSEMA has confirmed that its investigation is underway too.
There is no word yet on when operations will be able to resume.
The Prelude facility has a fairly marred history, having been unable to meet its target to produce 3.6 million tonnes of LNG in 2020 after it was shut down for 11 months.
That shutdown was also related to electrical issues. Operations only resumed in February this year following three incidents NOPSEMA described as "dangerous occurrences", two fo which involved "loss of hydrocarbon containment".
Prelude had enjoyed six months of uninterrupted production since its last incident.
The shutdowns have prompted questions about the future of the $12-17 billion facility.