PFAS plume detected
Print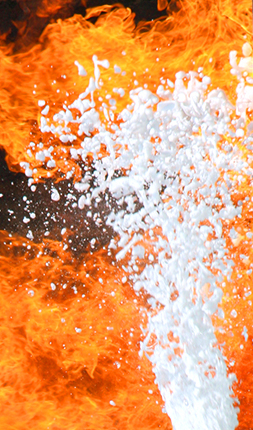 Contamination from potentially toxic PFAS chemicals has been found in a 10-square-kilometre plume of groundwater at the Richmond RAAF base in north-west Sydney.
The tests found PFAS levels above what is safe to drink at sites including Rickabys Creek and Bakers Lagoon, while low levels of PFAS were also found in the Hawkesbury River.
Drainage systems across the base contain levels of PFAS above reporting levels, while five sites on the Air Force base were highlighted as main sources of the chemicals.
Assistant secretary of PFAS Investigation and Management Luke McLeod said no one in the area uses bore water as their primary drinking source, though one resident was using bore water for cattle to drink.
"There have been a couple of detections above drinking water guidance but again it's not been used for drinking water," he said.
"There is one community member who does water stock with a bore, he sells those cattle into the marketplace.
"What we understand with cattle is when it's sold into the general marketplace the effect of PFAS is diluted as those cattle are put into the broader supply chain."
Mr McLeod said there was no need to advise anyone to not use or swim in the water.
Fairfax Media investigations have found there are up to 10 sites in Sydney, 25 in NSW and 90 sites across the nation that authorities are investigating for elevated levels of per- and polyfluoroalkyl chemicals (PFAS).
"At all but a handful of the sites, most residents have been continuing with everyday life, oblivious to the toxic threat that lurks nearby," their report states.