MP stays after harassment claim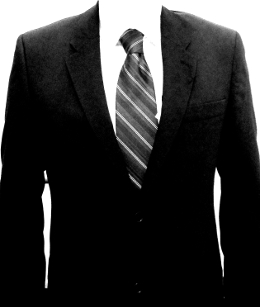 Queensland MP Andrew Laming is giving up his parliamentary roles, but not his position, after bullying and harassing women.
The Liberal MP says he will leave politics at the next election after a string of stories about his poor behaviour towards women came to light.
Until then, he has given up his duties, though he remains on an MP's salary and will be available to vote with the Government on any matters.
Last week, Nine News revealed Dr Laming had bullied two women, Alix Russo and Sheena Hewlett, online. After apologising in Parliament, Dr Laming seemed to make light of his own apology.
Ms Russo said she had been through severe mental distress as a result of Mr Laming's false accusations that she had misappropriated money from a charity.
Ms Hewlett said Dr Laming had requested her teaching timetable from her school and hid in bushes and took photos of her in a public park in 2019.
The Member for Bowman returned to Facebook soon after apologising, saying "in this climate, I willingly apologise, I didn't even know what for at 4pm [in Parliament on Thursday] when I did it", followed by a series of emojis.
In response to the outrage that his apology had seemed insincere, Dr Laming's spokesperson said he is "committed to improving the way he communicates online, and will be undergoing cultural sensitivity training to better understand the impact of his words.
"In response to the emojis, these were accidentally sent and his confirmation of that has been edited out by others. [The] Recipient acknowledged this with her response."
He is reportedly undertaking professional assistance and counselling at his own expense.
After all this, another woman accused the Queensland MP of taking a mobile phone photo of her underwear while she was bending down at work in 2019. The allegation was backed up by one of her workmates, who said he had forced the MP to delete the photos before he left the workplace.
Prime Minister Scott Morrison says he forced Dr Laming to apologise, but took no other action.
Dr Laming joins Defence Minister Linda Reynolds and Attorney-General Christian Porter as the third Liberal MP to take medical leave this year.
All three plan to return from leave before parliament resumes for the budget on May 11, leaving the government with a one-seat majority.
Industry Minister Karen Andrews, who is from Queensland, has reportedly been dispatched to oversee the preselection of Dr Laming's replacement, which many expect will be a woman.
Fran Ward, a 50-year-old businessperson and chair of the LNP's small business policy committee, is the frontrunner. Ms Ward was the only person who nominated to challenge Dr Laming at preselection before he announced his retirement.
Also over the weekend, the PM said he would be open to limits on alcohol in Parliament House and drug and breath testing of politicians.