More fines over powerline injury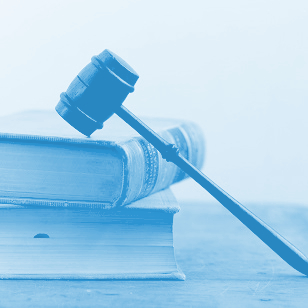 Two companies have now been fined over an incident in which an apprentice was seriously burned after making contact with powerlines.
Victoria's H&A Majestic Plumbing has pleaded guilty to one charge containing two contraventions of section 21(1) of the Occupational Health and Safety Act 2004 by failing to provide a workplace that was safe and without risks to health.
It was fined $40,000 in the Broadmeadows Magistrates' Court and ordered to pay $9713 in costs.
The court heard the 23-year-old apprentice was working alone, installing fascia and guttering from the top level of scaffolding at a residential housing site at Coburg, when the incident occurred in October 2015.
The apprentice received substantial burns to his left shoulder, arm and leg when guttering he was carrying made contact with 22kv powerlines.
He received hospital treatment for three months and is still recovering from his injuries.
The court heard the scaffolding had been erected just 1.84 metres from overhead powerlines, which was within the minimum safe clearance distance or 'no go zone'.
It heard H&A Majestic Plumbing failed to prepare the Safe Work Method Statement required for high risk construction work and failed to obtain a permit for working in a 'no go zone' on scaffolding close to the high voltage powerlines.
In January this year Dhillon Scaffolding Pty Ltd, who erected the scaffolding, was convicted, fined $100,000 and ordered to pay $3503.45 in costs following the same incident.
Dhillon was charged with breaching Section 26 of the Occupational Health and Safety Act 2004, in that it failed as a duty holder with management or control of a workplace to ensure that workplace was without risks to health and safety.
The court heard Dhillon failed to obtain a permit to erect scaffolding within the 'no go zone' and failed to ensure any scaffolding within the zone was erected in accordance with such a permit.
WorkSafe Acting Executive Director Health and Safety, Paul Fowler, said ignoring the risks of scaffolding near overhead powerlines showed blatant disregard for safe work practices.
"A young worker was severely injured because no one took the time to ensure scaffolding erected within the minimum safe distance of powerlines had the correct safeguards in place," he said.
"Scaffolding failures can have catastrophic consequences, and in this case, the young worker is lucky to be alive."