Mesh inventor slammed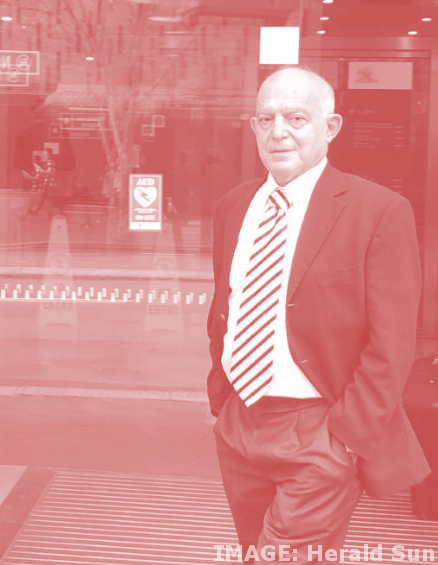 A gynaecologist and inventor of transvaginal mesh devices has been found guilty of professional misconduct.
Dr Peter Petros has been the subject of a damning ruling by the NSW Civil and Administrative Tribunal after a case brought by the Health Care Complaints Commission.
Dr Petros invented the Tissue Fixation System (TFS), one of the first types of transvaginal mesh device, and both he and his family enjoy a significant financial interest in the product.
The inquiry focused on the treatment of a woman known as Patient B, who in 2013 began bleeding uncontrollably following uterine surgery.
A doctor in charge of her care at St George Hospital suggested that she should be sent to the emergency department at Royal Prince Alfred Hospital, but Dr Petros, who was in the ambulance with the woman at the time, said they were already on their way to St George.
Upon arriving at St George, Dr Petros failed to tell treating physicians the woman had just undergone his new treatment.
The woman had sustained a major arterial bleed during the new procedure and spent the next four weeks in hospital.
The doctors who took over the critical patient's care did not know about earlier measures doctors had taken to manage her bleeding.
They were told that she had undergone a sacrocolpopexy - a more typical procedure used to treat vaginal prolapse.
The tribunal found Dr Petros guilty of professional misconduct.
In its decision, the tribunal said Dr Petros' account at one point was a "reconstruction and cannot be treated as a true account of the actual details which occurred in June 2013".
Dr Petros is 78 years old and retired, so he will not face any official sanctions.
The tribunal ruled that if he was still registered, his registration would have been cancelled and he would have been disqualified for being a doctor for two years.
In 2014, the Therapeutic Goods Administration cancelled the registration of Dr Petros's TFS device.
After this, he failed to tell nine patients who had the device implanted between November that year and February 2015.
The tribunal also found that between 2013 and 2014, Dr Petros failed to tell 113 patients who had surgery with the TFS device about his or his family's financial interest in the product.