Medical jet lands in WA
Print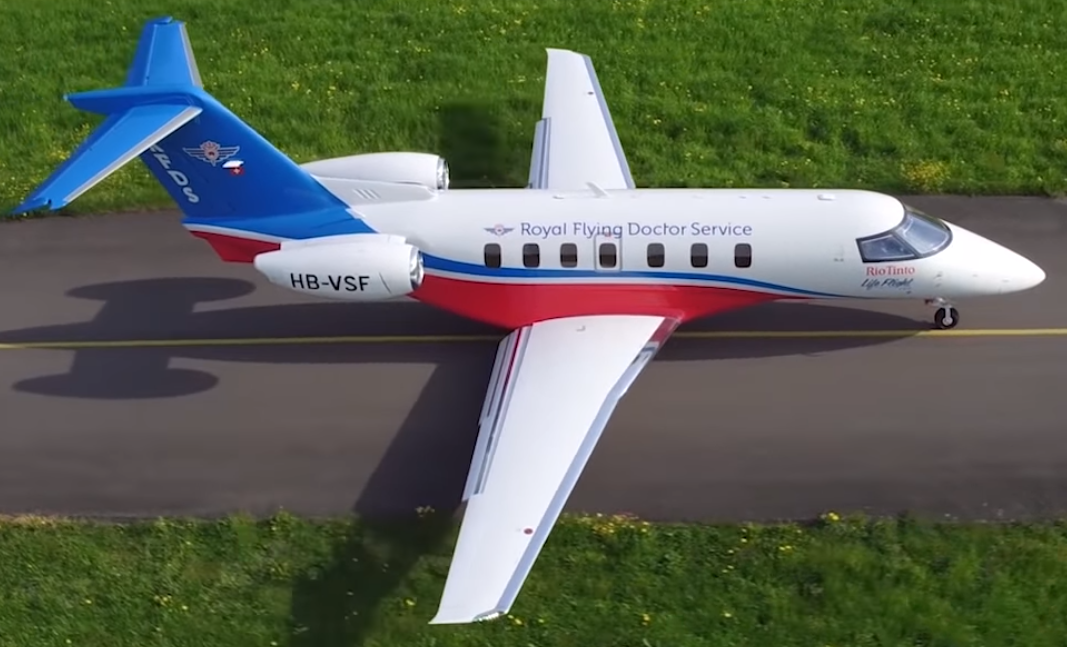 The Royal Flying Doctor Service will soon treat patients on advanced medical jets.
The Royal Flying Doctor Service (RFDS) has taken delivery of the first of three new PC-24 medical jets in Western Australia.
One will be based at Perth's Jandakot Airport, another in Broome, and a third medical jet scheduled to arrive in Adelaide in February, which will service both South Australia and the Northern Territory.
The high-speed jets are set to cut travel times for patients in remote areas in half.
The new jets can also carry more, with a capacity of three stretchered patients and two medical teams, instead of the previous two stretchers and one medical team.
They are also the world's first to feature a large cargo door and bespoke electric stretcher loading device for safe, easy loading and unloading of patients.
Developed specifically for the outback, the PC-24s can work with short runways and unpaved strips better than Australia's single previous aeromedical jet, which will now be decommissioned after it reached its 10-year lifespan.
The WA jets will be in service in March.